Online retail sales up by 17.8% in first half
Share - WeChat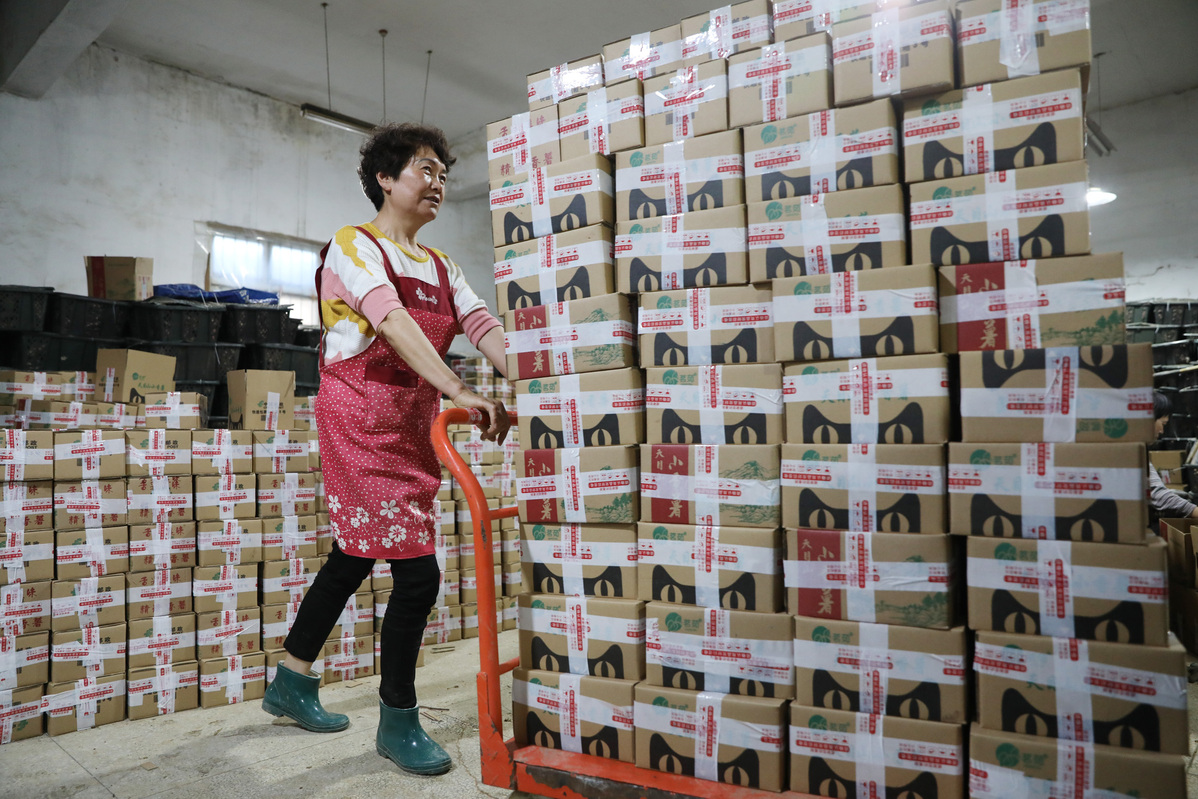 China, the world's second-largest economy, is actively embracing the burgeoning e-commerce sector, generating 4.82 trillion yuan ($683 billion) in online retail sales during the first six months of this year.
Online retail sales surged 17.8 percent year-on-year in the first half, accounting for nearly 20 percent of the overall retail sales of consumer goods, official data showed.
The healthy data are a reflection of the country's increasing consumption power, the department of electronic commerce and informatization at the Ministry of Commerce said during a media briefing in Beijing.
The significant growth in online retail sales has largely been driven by the booming business-to-consumer online retail business, blossoming e-commerce business in rural areas and the fast-growing cross-border e-commerce sector, according to the ministry.
During the first half, B2C online retail accounted for about 75.8 percent of the online retail market, a 4.1 percentage points rise from the same period last year. Specifically, sales of consumer goods such as cosmetics, smart homes and healthcare products increased rapidly, with year-on-year growth exceeding 30 percent.
Chinese major e-commerce platforms continued to break records in online sales during this year's June 18 shopping festival from June 1 to 18. JD said sales for the 18-day festival period hit a staggering 201.5 billion yuan, compared with 159.2 billion yuan in 2018.
Alibaba also reported strong sales for the annual shopping event, with more than 110 brands on its Tmall platform reporting a turnover of over 100 million yuan.
Statistics from the Ministry of Commerce showed online retail sales in rural areas reached 777.13 billion yuan in the first half of this year, up 21 percent year-on-year. Agricultural products' online retail sales amounted to 187.36 billion yuan in China in the first half, with a year-on-year increase of 25.3 percent.
According to the ministry, cross-border e-commerce maintained rapid growth in China. In the first half, major cross-border e-commerce platforms witnessed over 20 percent year-on-year increase in sales of online retail imported goods. The top three countries from which China imported goods are Japan, the United States and South Korea. And some of the country's top imported goods are cosmetics, cereals, oils and foodstuffs, and daily necessities.
Eastern China topped all other areas in online retail sales, followed by the central, western and northeastern regions, according to the ministry. Large cities have seen a significant jump in retail sales of fresh food, cosmetics and pet supplies. The retail sales of clothing, auto supplies and household appliances increased rapidly in small- and medium-sized cities and rural areas.
"In recent years, consumers in China have been seeing rising incomes, catapulting millions into the new middle-income group," said Monica Peart, senior forecasting director at research firm eMarketer.
According to eMarketer's recent worldwide retail and e-commerce forecast, China is poised to surpass the US to become the world's top retail market in 2019. The report said China's overall retail sales will rise 7.5 percent to $5.64 trillion, compared to US' $5.53 trillion retail sales.
Peart noted in the report that the result has been a marked rise in purchasing power and average spending per person.
EMarketer said e-commerce is a major driver of China's retail economy. E-commerce sales are estimated to increase more than 30 percent to $1.99 trillion in China this year, accounting for 35.3 percent of the country's retail sales. The US lags far behind, with only 10.9 percent of its real sales occurring online.
Peart said relative newcomers and multichannel retailers will continue to take share from Chinese e-commerce giants Alibaba and JD.
"The mature players have set their sights on further international expansion. Smaller local players are finding their niche in the Chinese e-commerce market by integrating WeChat and using online-to-offline data to better target consumers."