Huawei ecosystem starts to take shape
Share - WeChat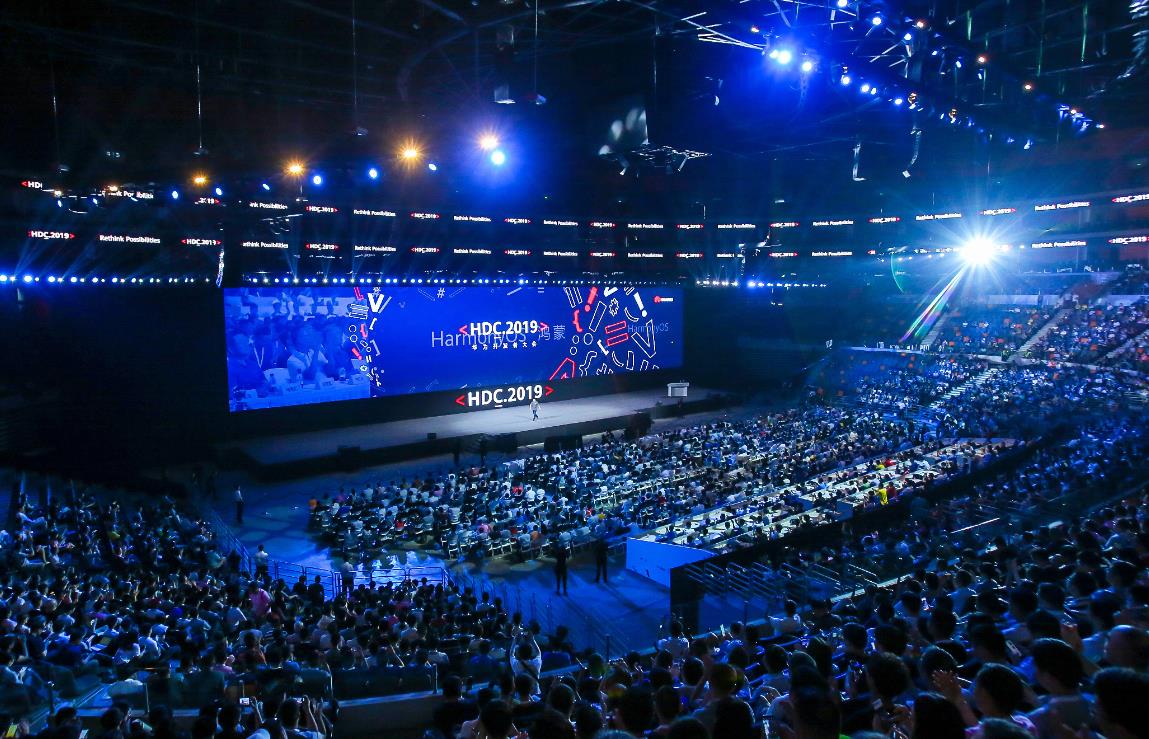 Tech giant will invest $1 billion to encourage software developers to design apps for HarmonyOS
Summer in southern China is known for being extremely hot and sultry. But the oppressive heat with temperatures as high as 38 C failed to prevent about 6,000 software developers and media professionals from all over the world flooding into Dongguan, Guangdong province, last week.
They were there to attend the biggest-ever developer conference held by Chinese technology giant Huawei Technologies Co from Aug 9 to 11. At the event, the world's top telecom equipment maker and the second-largest smartphone vendor unveiled its much-anticipated in-house operating system HarmonyOS.
The move marks Huawei's biggest push to build its own ecosystem centering on a powerful OS, a dream that many Chinese tech heavyweights entertain but none has turned into reality.
Yu Chengdong, CEO of Huawei's consumer business group (CBG), said HarmonyOS is a next-generation operating system designed for the internet of things era. It is designed to deliver a smooth experience across different devices and Huawei plans to use it in smart TVs, automobiles, wearables and other hardware over the next three years.
"You can develop your apps once, then flexibly deploy them across a range of different devices," Yu said.
The ambition is great, but the key to success lies in whether software developers will embrace the new OS and make applications around it. Facing arguably its biggest challenge in its more than 30-year history, Huawei is determined to pour in hefty resources to realize the dream.
The company is driven by a pressing need that if Washington continues to ban the use of Google's Android operating system in its overseas smartphones, Huawei has to bank on HarmonyOS for a replacement.
Ren Zhengfei, founder and CEO of Huawei, said in a speech on July 31 that the company's consumer business group, which chiefly involves smartphones and personal computers, will have to start a long march.
"The CBG was left with two holes. Although (machine-gun fire) didn't hit the heart, it did hit the fuel tank," Ren said. The senior executive frequently describes Huawei as a gun-stricken plane returning to base while urgent work is carried out to fix the holes in its body. It alludes to what the company has gone through since the US government dissuaded its allies from using Huawei in 5G telecom networks and banned the company in May from purchasing any US-originated technologies without special approval.
Ren admitted that it is by no means a one-off push to build an ecosystem. Persistence and consistent input are needed. He hopes the consumer business group can address any issues in two to three years.
Specifically, Huawei will invest $1 billion to encourage software developers to be part of the HarmonyOS ecosystem, with 80 percent of the money going to applications for overseas countries. Foreign consumers are accustomed to Google's Android system, Google Maps and YouTube, but Huawei can't access the updates of these services in its existing smartphones and future models amid the current ban.
Such a worry has already reduced Huawei's smartphone shipments in Europe by 16 percent year-on-year in the second quarter of 2019, a report from market research company Canalys showed.