US cherry growers fret tariffs have devastated China sales
Share - WeChat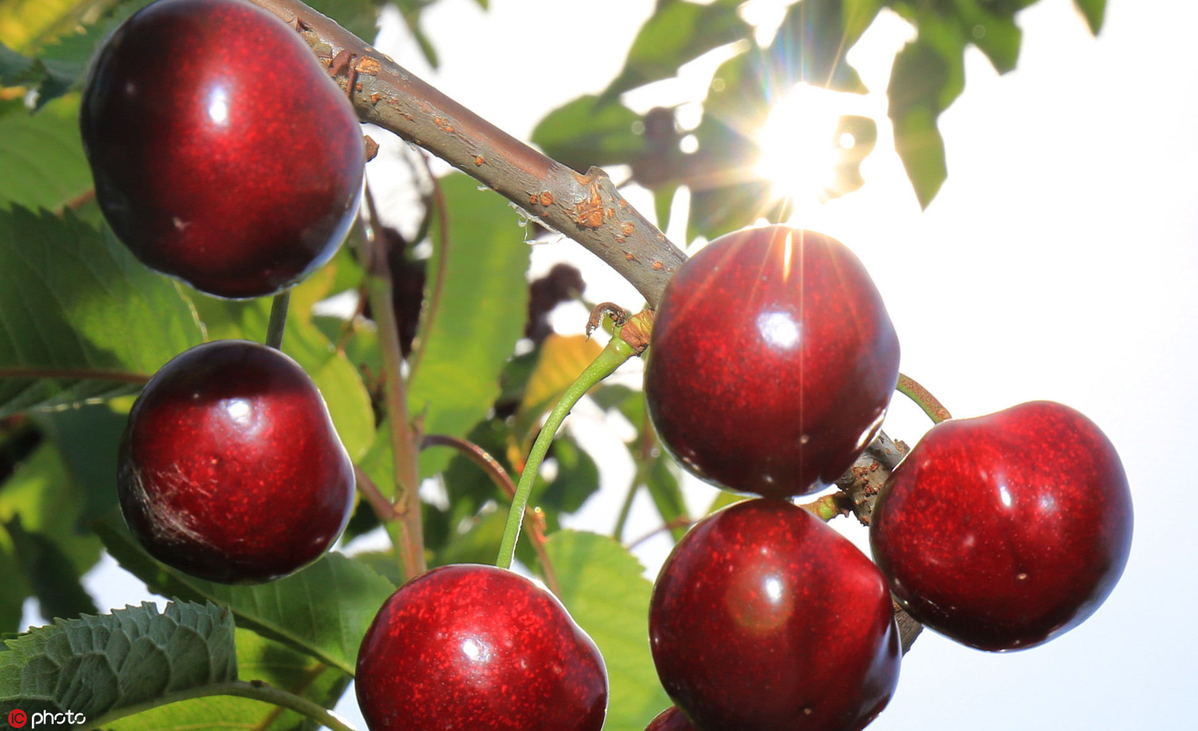 As US growers wrap up the cherry harvest season, they are worried that tariffs will continue to shrink their exports to China, once the top market, while other countries replace them.
US cherries exported to China are subject to 50 percent tariffs following two rounds of increases in duties from China in April and July 2018, in retaliation for American tariffs imposed on Chinese products entering the US.
Last year's tariffs were added to an existing 10 percent import duty and 13 percent value-added tax.
At Tmall.com, China's largest business-to-consumer platform, imported US cherries are sold for 100 to 200 yuan ($14-$28 per kilogram), double the price of Chinese cherries.
"If [tariffs] increase too much, we'll obviously see a dip in sales overseas because the average person won't be able to afford them. We've noticed the largest difference with our exports to China," Chuck Sinks, president of sales and marketing for Yakima, Washington-based Sage Fruit Co, told Produce Blueprints, a magazine for the fresh produce industry, before the harvest season began.
Mark Powers, president of the Northwest Horticultural Council, said export estimates for the season won't be available until September, but he expected numbers similar to last year.
Washington is the leading cherry-producing state in the US, followed by California and Oregon. The three states' production accounts for more than 97 percent of the quantity produced nationwide.
The tariff dispute between the US and China cut Washington state's cherry exports to China in half from 2017 to 2018. In 2017, China edged out Canada as the top export market for the state's cherries.
But due to the increased tariffs, the state's cherry exports to China dropped from 3.2 million 20-pound boxes in 2017 to 1.6 million in 2018, according to Washington state's Commerce Department.
China is the fourth-largest export market for California cherries. Due to the tariffs, California's cherry sales to China dropped from 246,199 18-pound boxes in 2017 to 59,554 boxes in 2018, according to data from the California Cherry Board.
US cherry growers are worried that while they are being forced out of the booming Chinese market, other countries are moving in.
As US cherry exports to China dropped sharply in 2018, China's importation of cherries from other countries, including Chile and Canada, rose dramatically.
Last year, China imported 186,263 tons of cherries valued at $1.30 billion, an increase of 182 percent in volume and 169 percent in value over 2017, according to data from China Customs.
Chinese people have developed a taste for cherries, despite the fruit being among the most expensive in the domestic market.
To satisfy Chinese consumers' vast appetite for cherries and to avoid the tariffs on US cherries, Chinese importers have increased imports from Chile and have begun importing cherries from Uzbekistan.
Cherries imported from Chile accounted for 88 percent of China's total imports of cherries in 2018, up 20 percent from 2017, according to a chart by Produce Report, a Chinese website for fresh-produce professionals.
Uzbek cherries gained access to the Chinese market in May 2018, Uzbekistan's first and only fruit to be exported to China. The country exported 148 tons of cherries to China last year.
Scott McIlrath, a cherry farmer in Washington state, told local station Kima-TV early this month that he was concerned the tariffs were creating a lasting impact, fearing markets like China could be lost for good.
"Other countries are stepping up to fill the void that occurs when our fruit leaves the other markets," he said.