Kingdee set to ramp up efforts in cloud services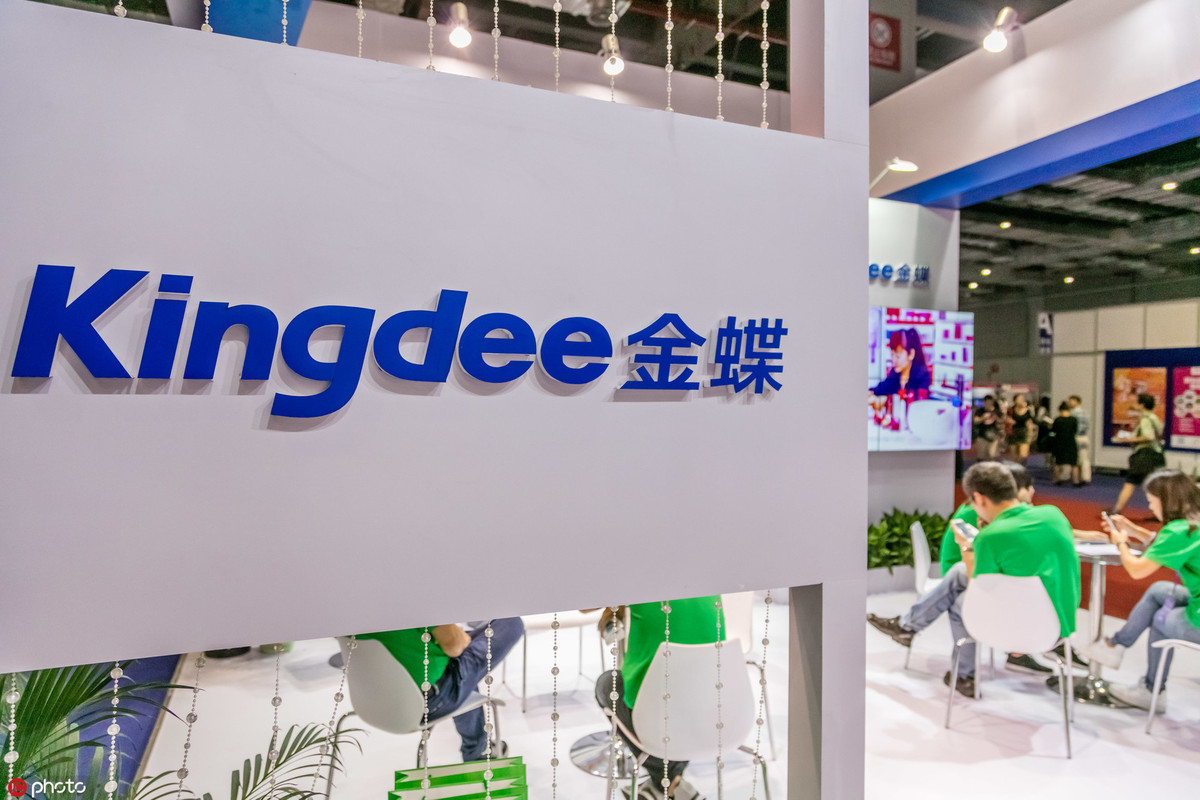 Chinese business software specialist Kingdee International Software Group is ramping up efforts to develop cloud services despite losses and intense competition as it strives to grasp the opportunities brought about by the digitalization of Chinese enterprises.
The Hong Kong-listed company said revenue from its cloud services business accounted for 37 percent of the company's total in the first half of 2019, up from 27.8 percent over the same period a year ago. It aims to further increase the percentage to 60 percent by the end of 2020.
"China is going through a transformative period from consumer internet to industrial internet. There is robust demand for digital transformation among Chinese enterprises. We are playing an increasingly important role in the process," Kingdee Chairman Xu Shaochun said at the news conference accompanying its 2019 interim results announcement on Wednesday.
Kingdee, which had long been a traditional software provider, has turned its focus to the cloud services business to grab the opportunities in high-tech development as enterprises go digital.
Revenue from its cloud business reached 550 million yuan ($78 million) in the first six months, surging 54.9 percent year-on-year.
But the company is still posting losses in the business due to high operating costs.
The Kingdee Cloud Galaxy product designed for growth enterprises lost about 10 million yuan in the first half, but Xu said it is expected to turn a profit later this year. Kingdee Cloud Cosmic, which focuses on providing services to large enterprises, still needs two to three years to break even, the top official added.
The Shenzhen-headquartered company reported revenue of approximately 1.49 billion yuan in the first half of 2019, rising 16.1 percent compared with a year ago. Net profit though stood at roughly 110 million yuan, down 35.4 percent year-on-year.
Kingdee's cloud development strategy comes at a time when an increasing number of companies such as technology giants Alibaba, Tencent and Baidu are turning their focus to the lucrative cloud market.
Lin Bo, chief financial officer of Kingdee, said he hopes all players can work together to make the market grow bigger.
"When it grows big enough, economies of scale will appear. That will offset cost and bring better development for all of us," Lin said.
Xu said the ongoing China-US trade dispute presents a "good opportunity" for Chinese technology enterprises to grow by pushing them to move faster to innovate and develop their core technologies.
He added that with the launch of Kingdee Cloud Cosmic, the company has gained the technological capability to replace the products of foreign companies.
"We have already replaced foreign products in many large enterprises," he said.
Xu Wenting, a senior analyst from consultancy firm IDC, said development of the Chinese SaaS(Software as a Service) market is still in its early stages and there is enough room for industry players to explore.
Policy and business environment at the present time are both beneficial for Chinese companies, she said.
Kingdee's shares rose HK$0.38(0.5 cent) or by 5.39 percent, to close Wednesday at HK$7.43 on the Hong Kong stock exchange.