HK airport cancels flights for 2nd day as protesters pour in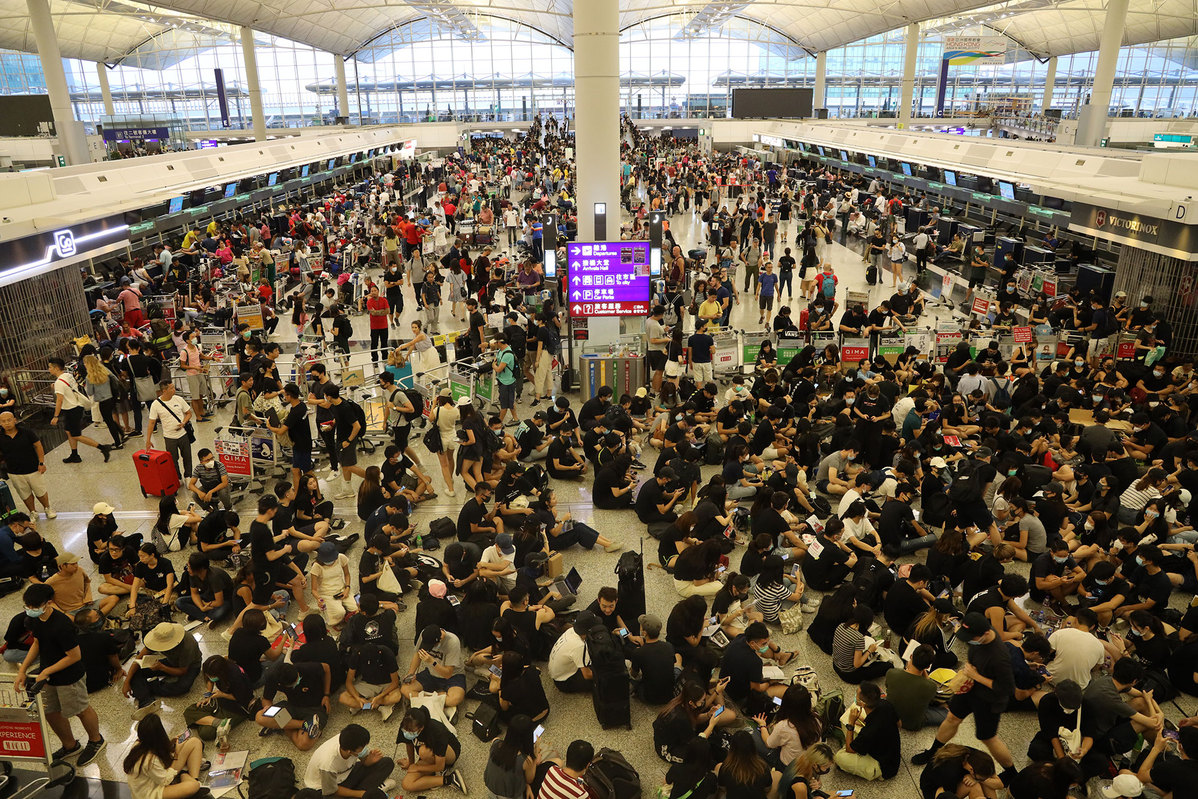 HONG KONG - Hong Kong's airport canceled all remaining flights for the second day after protesters took over terminals in the afternoon. Citing serious disruption of airport operations, the airport authority said all departure flights had been cancelled. It advised all passengers to leave the terminal buildings as soon as possible.
In an earlier press statement Tuesday, Hong Kong International Airport said all check-in service for departure flights had been suspended since 4:30 pm.
More than 300 flights were cancelled as of 3:30 pm Tuesday as thousands of protesters occupied the airport's main terminal for the fifth consecutive day. After filling up two separate arrivals halls, demonstrators streamed into the departure area by late afternoon despite increased security measures designed to keep them out. Passengers struggled to get past the sitting protesters and into the immigration section.
On Monday, Beijing said protests that have swept the city over the past two months have begun to show "signs of terrorism".