Qixi customs shown at Summer Palace throughout this month
Share - WeChat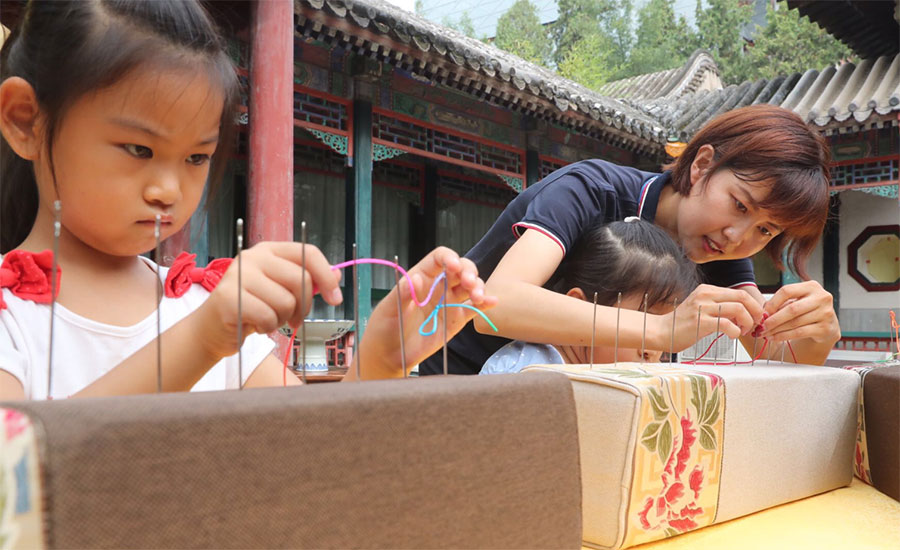 Although the Qixi Festival is celebrated today as China's lovers' day boosted by extensive commercial promotions, in the old days the festival was however celebrated as the girls' day. On Qixi, which falls on the seventh day of the seventh lunar month, young women gathered together to showcase and exchange needlework and other domestic skills.
It is said in Qing Dynasty (1644-1911)'s court, women held needlework competitions to celebrate Qixi. Some of these activities are being recreated at the Summer Palace throughout August.
Visitors to the imperial garden can have a try on two customs once popular among Qing's court ladies: threading a needle and slighting putting needles in water to make sure they will float on the surface.
Organizers from the Summer Palace hope the program will help people, especially children, regain a cultural atmosphere, as traditional festivals have been increasing marked as commercial hype-ups.