32 people dead, 6m more affected after Typhoon Lekima strikes
Share - WeChat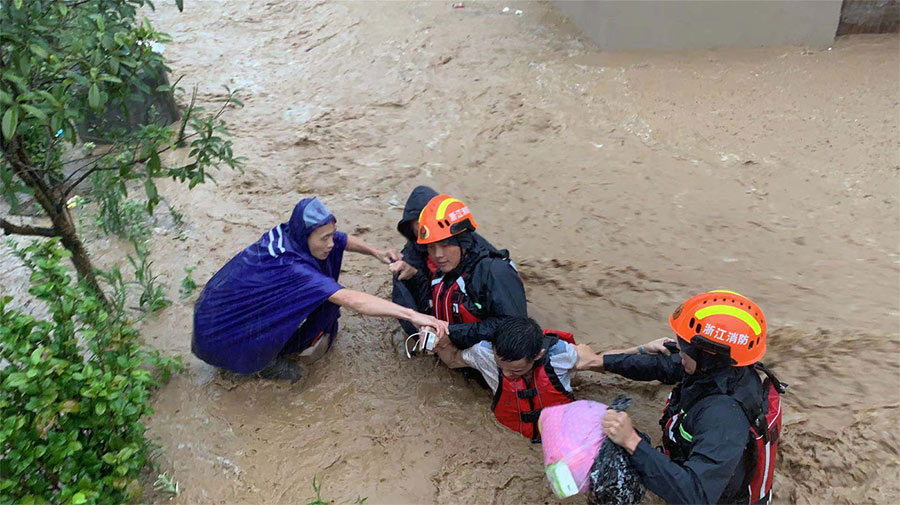 Lekima, the ninth typhoon of this year, made a second landing around 8:50 pm Sunday along the coastline in East China's Shandong province.
The deadly typhoon has killed at least 32 people in East China's Zhejiang province as of 1:30 pm on Sunday, with another 16 missing, local authorities said.
Most of the deaths occurred in Yongjia county, administered by Wenzhou city, where torrential downpours caused a landslide that blocked rivers. The barrier lake bursted and flooded people away. Twenty-three died and nine went missing there.
Three were killed in Lin'an, with four missing, while six died in Leqing, and three went missing in Linhai.
As of 5 pm Sunday, the super typhoon left 6.51 million people impacted in the provinces of Zhejiang, Jiangsu, Anhui, Shandong and Fujian as well as the city of Shanghai, according to the Ministry of Emergency Management.
Authorities have relocated some 1.46 million people, the ministry said.