China's inflation continues to rise, led by cost of food
Share - WeChat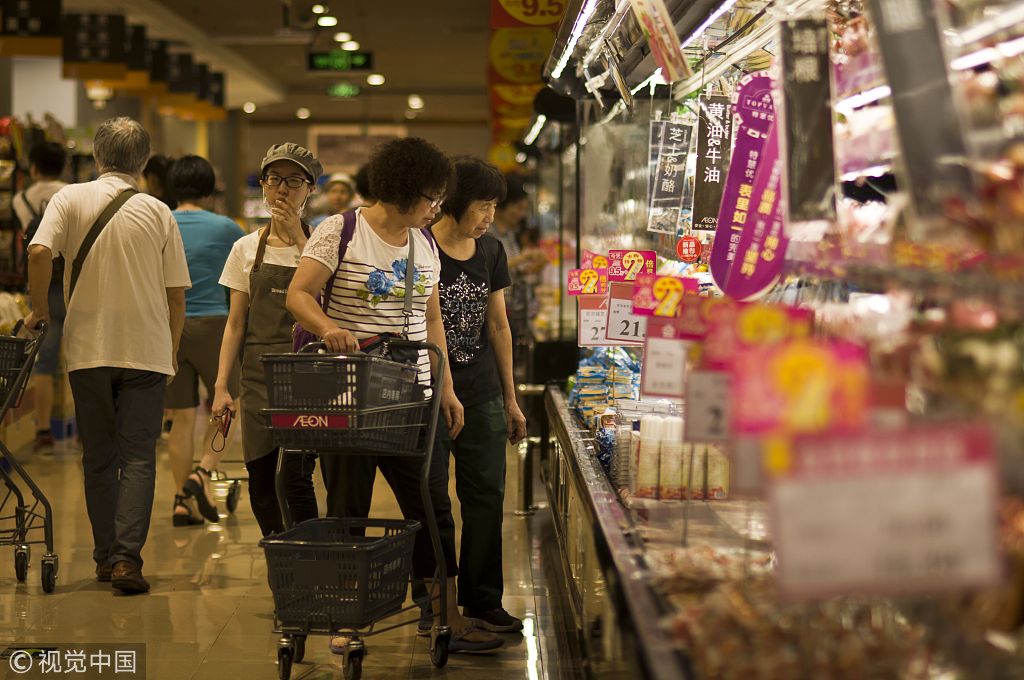 China's consumer inflation continued to rise in July by 2.8 percent year-on-year, according to data by the National Bureau of Statistics on Friday.
Measured by the Consumer Price Index (CPI), the reading reached 2.7 percent in June.
July's rise in inflation has mainly been attributed to the rise in food prices, the NBS said. Compared to non-food prices rising by 1.3 percent, food prices rose a staggering 9.1 percent.
In particular, fruit rose by 39.1 percent, contributing to a 0.63 percentage point CPI growth, while pork meat prices jumped by 27 percent, contributing to 0.59 percentage points of CPI growth, data showed.
CPI was 2.3 percent on average in the first seven months, the NBS said.
The Producer Price Index (PPI), which measures factory-gate prices, dropped by 0.3 percent year-on-year in July, the NBS said.