Strategic dialogue to resume on Saturday
Share - WeChat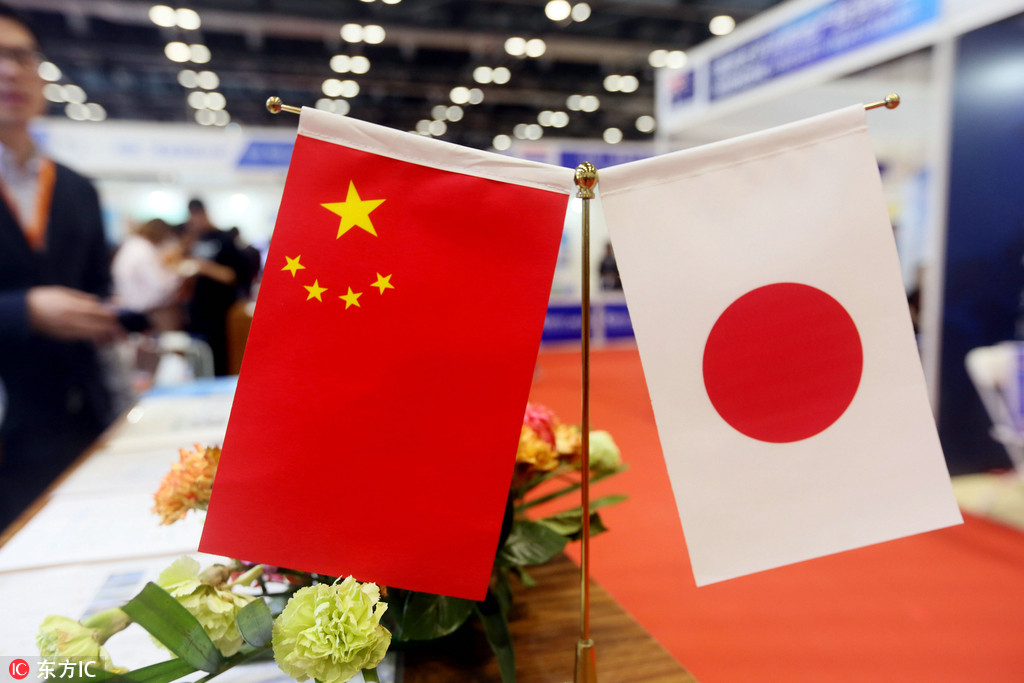 China and Japan will hold the next round of strategic dialogue on Saturday in Japan, marking a resumption of bilateral talks after seven years, Foreign Ministry spokeswoman Hua Chunying announced on Thursday.
The strategic dialogue will be co-hosted by Vice-Foreign Minister Le Yucheng and his Japanese counterpart Takeo Akiba, Hua said, adding that the two sides will share in-depth views on bilateral ties as well as international and regional issues of common concern.
The dialogue is an important channel for the governments of both countries to strengthen strategic communication, and China hopes to enhance mutual political trust and promote the improvement and development of bilateral relations through the dialogue, she said.
Initiated in May 2005, the two sides had held 13 such talks until June 2012.
Wang Ping, a researcher at the Chinese Academy of Social Sciences' Institute of Japanese Studies, said that the resumption of the dialogue is the concrete implementation of the consensus reached between President Xi Jinping and Japanese Prime Minister Shinzo Abe.
During their meeting in June in Osaka, the two leaders reached a 10-point consensus to promote bilateral relations, one of which is to strengthen dialogue in diplomacy and security.
Restarting the dialogue is an inevitable result since China-Japan ties have entered a new era, and it will help determine the strategic orientation of bilateral ties, she said.
Lyu Yaodong, a Japanese studies expert at the same institute, said that exchanges between China and Japan at all levels are resuming as bilateral ties get back on the right track.
The strategic dialogue provides a platform for both sides to discuss the existing problems in their ties as well as exchange views on the global economic situation and safeguard the multilateral trade system, he said.
In addition to the strategic dialogue, the fifth high-level economic dialogue between China and Japan was held in April. Last year saw the first such dialogue in eight years.
With this year marking the China-Japan Youth Exchange Promotion Year, the two countries have agreed to arrange exchanges and visits for 30,000 young people over the next five years.