R&D investment pays off for Huawei as it reports robust first-half results
Share - WeChat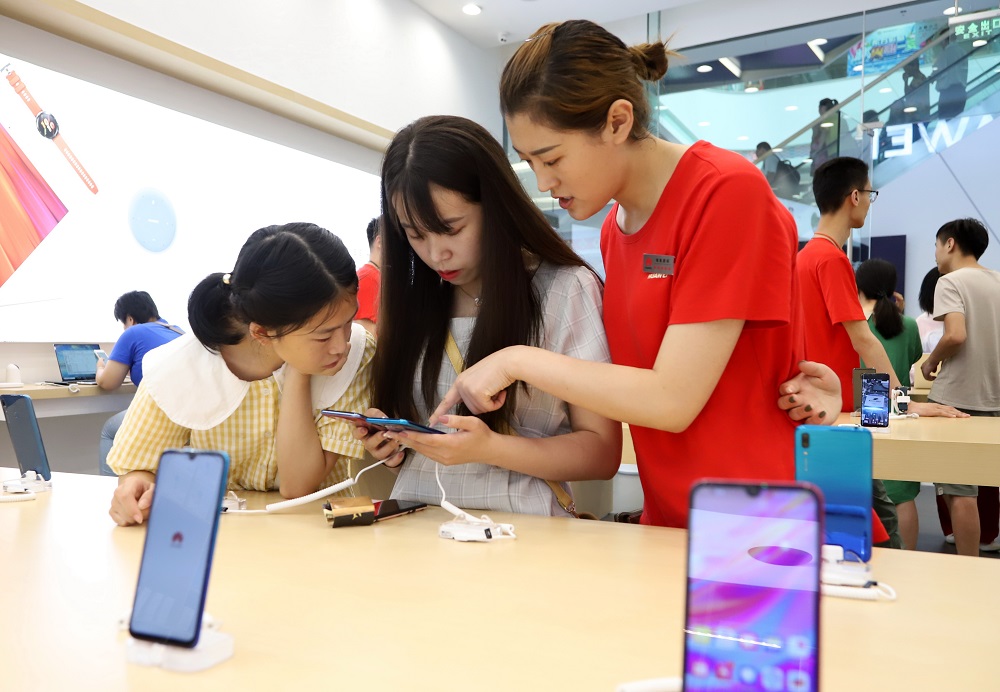 Huawei Technologies Co's robust half-year financial performance highlights the tech company's resilience amid US government restrictions and showcases how consistent investment in research and development can help it better withstand headwinds, analysts said on Monday.
The latest financial data from Huawei also sharply contrasted with that of Qualcomm Inc which saw a revenue decline in the second quarter due to poor performance in China, a market the US tech giant heavily relies on, they added.
Xiang Ligang, director-general of the telecom industry association Information Consumption Alliance, said that although Washington banned the use of Huawei's telecom products in US 5G network construction and restricted it from buying crucial US components and technologies, most of Huawei's business continued as normal.
The comment came after Huawei posted 401.3 billion yuan ($58.3 billion) in revenue in the first half of 2019, marking a 23.2 percent year-on-year jump. The financial performance came as Huawei faces restrictions from the US government which put the Chinese company on an "entity list" in May, banning the Chinese tech company from buying US technologies without special government approval.
"It shows Huawei's resilience amid mounting pressure," Xiang said. Despite some overseas challenges, Huawei also took a record 38 percent of China's smartphone market in the second quarter of 2019, signifying the highest market share of any vendor in eight years, according to data released by market research company Canalys.
Such a strong performance, however, seems to weigh on the business of US tech giant Qualcomm, with its senior executive citing Huawei as a major factor resulting in the company's 13 percent year-on-year decline in revenue in the second quarter of 2019.
Steve Mollenkopf, CEO of Qualcomm, said in an earnings call on Wednesday that as a result of the export ban, Huawei shifted its emphasis to building market share in the domestic market, where Qualcomm didn't see "corresponding benefits in product or licensing revenue".
That is because Huawei makes the majority of its own smartphone chips and its growing presence in China's smartphone market did not help Qualcomm. Instead, it could harm the US tech firm's business, as Huawei is grabbing market shares from rivals such as Xiaomi, Oppo and Vivo which all use Qualcomm's chips, said Lyu Tingjie, a professor at Beijing University of Posts and Telecommunications.
"Huawei's in-house chip design capabilities give it ample room to confront the crisis, and that is the result of decades of strong R&D spending," Lyu said. "Also, Qualcomm's loss underlines once again the importance of the China market to US tech companies. No one will win from the US ban on Huawei."