Didi, BP team up to build EV infrastructure
Share - WeChat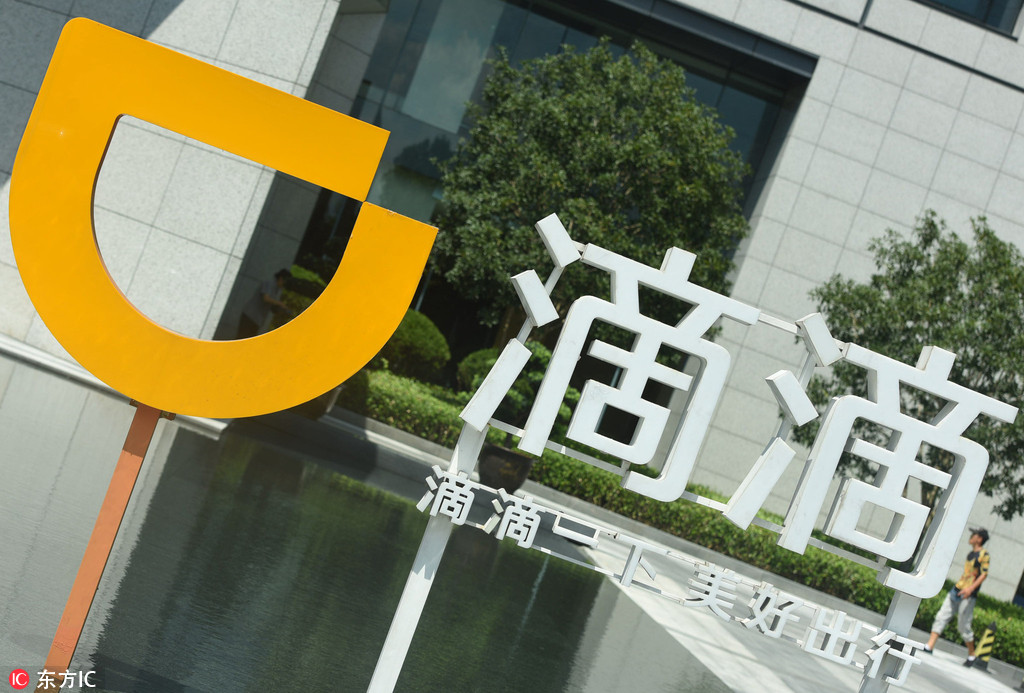 Joint venture charts plans to develop network of charging hubs nationwide
Ride-hailing firm Didi Chuxing and UK energy giant BP announced on Thursday that they have agreed to form a new joint venture to build electric vehicle charging infrastructure in China, the world's largest market for electric vehicles.
Under the deal, the new venture plans to develop a network of EV charging hubs across China as part of a broad effort to better tap opportunities of electrification in the automobile sector.
"As the world's largest EV market, China offers extraordinary opportunities to develop innovative new businesses at scale and we see this as the perfect partnership for such a fast-evolving environment," Tufan Erginbilgic, BP's downstream chief executive, said.
"The lessons we learn here will help us further expand BP's advanced mobility business worldwide, helping drive the energy transition and develop solutions for a low carbon world."
Cheng Wei, the chairman and CEO of Didi, said: "We look forward to combining our strengths to create a robust EV charging network for China, promote the growth of the new energy automotive industry, and provide better experience for car owners across the country."
As a world's leading multi-modal transportation platform, Didi offers users a full range of app-based options, including ride-hailing, automobile solutions sharing, and other services. Its platform has approximately 550 million users and over 600,000 EVs running on that platform in China.
BP has a global fuels retailing and convenience business operating in 16 countries with over 18,700 retail sites, and a significant and rapidly growing presence in China.
The joint venture will develop stand-alone, reliable and high-quality charging hubs to provide EV charging services to Didi's drivers and the public. The partners also intend to expand the venture into loyalty and convenience offerings and other fleet services in the near future, the two companies said in a statement.
BP and Didi have already opened a pilot site in Guangzhou, the capital of Guangdong province, with 10 fast-charging units ranging from 60 to 120 kW. This site will migrate into the joint venture once it goes live. The venture aims to expand rapidly, with an ambition to quickly become the leading EV charging provider in China.
"Combining BP's global retail capability, EV charging expertise and experience with Didi's unrivalled mobility service platform, our partnership will aggregate demand and provide high-quality, fast, reliable and safe charging for Didi drivers and the public in China. Didi plays a critical role in expanding the EV sector in China and with its large user base we expect to drive high utilization of charging assets from day one," Erginbilgic said.
China is the world's largest and fastest-developing EV market with around 50 percent of the world's battery-powered electric vehicles. By 2030, around 80 percent of EV charging in China is expected to be done at destination, forecourt and fleet hub charge points.