Capturing images of Beijing over the last 30 years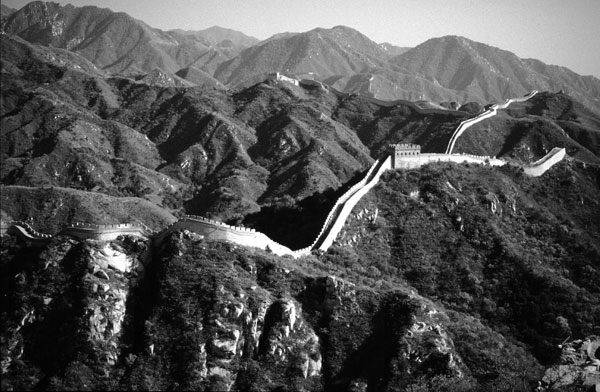 Throughout my many years discovering China, a camera has remained an important personal asset. Technology has advanced considerably from rolls of film wound in what were relatively simple cameras to the digital machines we have today that in some ways are more computer than camera. By the end of a six-week trip I would be carrying heavy amounts of film! However, regardless of levels of photographic technology, the images taken are records of China at various stages of its development. The end results show iconic aspects of the country's megacities and how they have changed over the years including, of course, the beauty of rural China.
I reflect on how technology has changed our individual approach to travel. In my early days, both in 1987 and through the 1990s, internet and Wi-Fi were not there to help with planning. The main resource for travelers remained guidebooks. With China travel, they were problematic because of the vast size of the country. The books were necessarily large in number of pages, but were often out of date even by the time they were printed. I would try to find a hotel or restaurant only to discover it had closed or been relocated. It was also very difficult to search for the latest rail or bus transportation schedules. Indeed sometime it was by receiving helpful information that my plans would beneficially change. For example in 1994 I had traveled south from Chengdu in Sichuan to Leshan to photograph the gigantic Buddha overlooking the confluence of the Min and Dadu Rivers. I was about to head back toward Chengdu, then continue onward by rail to Chongqing, when the receptionist at my hotel informed me a boat would sail next morning from Leshan, taking two days. That became one of my finest early China adventures!
Today personal online technology has made it so much easier to travel by checking real-time information on schedules and ticket availability along with hotel booking. With interactive maps on our smartphones, we can follow exact directions to a location. Just as taxi drivers have added requested destinations to dedicated phones that literally guide them to where we wish to go. Changed days indeed!
Most Viewed in 24 Hours
China Views