Russian art on show at Chinese national art museum
Share - WeChat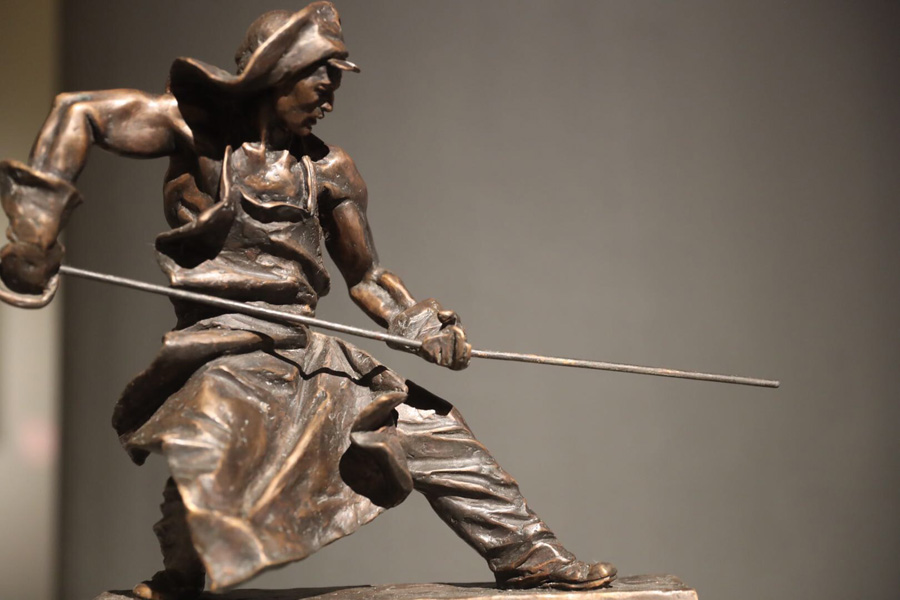 Valentine Sidorov, 91, and Andrey Kovalchuk, 60, are both prominent Russian artists whose influence has extended to the Chinese art community. They adopt a realistic approach to deliver a poetic touch and philosophical depth.
Sidorov's oil paintings and Kovalchuk's sculptures are now on show at a joint exhibition in Beijing, held at the National Art Museum of China, through Aug 11.
Sidorov is known for his landscapes which depict the tranquility of Russian's countryside. His works features a mellow color scheme and delicate brushwork, and present subtle changes of the diverse scenery in four seasons.
Kovalchuk has created dozens of monumental sculptures in a career spanning more than four decades. While in recent years he has turned to the variety of the microcosmic world -- his latest works portray chromosomes, bacteria and human cells through which he explores and discusses the complexity of life.