World's central banks mull launch of state-backed digital currencies
Share - WeChat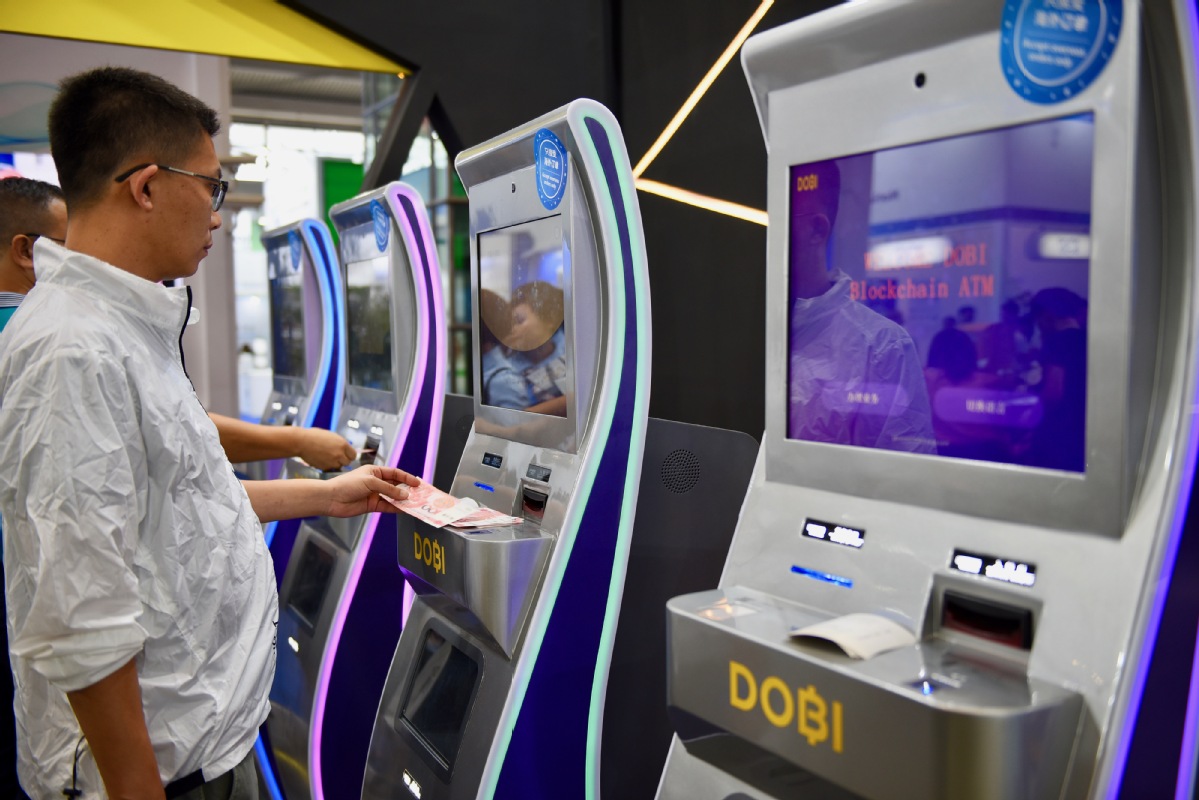 Potential challenges from Libra, the global digital currency proposed by the world's largest social media network, are accelerating the launch of state-backed digital currencies by central banks in countries around the world including China.
Officials from the People's Bank of China, the central bank, recently released more information about a central bank digital currency, or CBDC, which is still at the research stage.
The Chinese-version of CBDC will have a reserve fund that can fully back its total value, according to Mu Changchun, deputy director of the central bank's payments department.
Similarly, Libra introduced its own "reserve" - a collection of low-volatility assets such as bank deposits and short-term government securities in currencies from stable and reputable central banks. It is not pegged to a single currency. "Anyone with Libra has a high degree of assurance they can convert their digital currency into local fiat currency based on an exchange rate," a white paper said.
In terms of operation, the Chinese CBDC also has a two-tier structure similar to Libra's, Mu wrote in an article. But Libra will be able to absorb deposits, provide payment services and take asset management business without being responsible for countering money laundering or financing of terrorism like general financial institutions, said Mu.
The central bank considered the launch of a cryptocurrency three years ago, and the issuance would take Hong Kong's experience as a reference, according to Zhou Xiaochuan, the central bank's former governor.
"The issuer (of the CBDC) could be the central bank, or commercial institutions," said Zhou.
The central bank opened the Digital Currency Institute - its cryptocurrency research lab - in 2017. According to experts familiar with the matter, the lab has carried out trials for transactions and settlements based on a custom distributed ledger system.
The central bank is accelerating its efforts to introduce a government-backed digital currency, aiming at securing a cutting-edge position in the global cryptocurrency race, said Wang Xin, director of the PBOC Research Bureau, at a seminar at Peking University recently.
He also confirmed that the central bank is organizing market-oriented institutions to jointly research and develop a central bank digital currency and the program has been approved by the State Council, the country's cabinet,
There are wide-ranging views and active debates about the benefits and costs of issuing CBDCs, focusing on their major impacts on the global financial system, as well as the monetary-policy conduct and transmission channels, according to experts.
A research report from the International Monetary Fund defined CBDC as "a new form of money, issued digitally by the central bank and intended to serve as legal tender".
"Many central banks have been pondering whether and how to adopt CBDCs. Less than one-quarter of central banks around the world are now actively exploring the possibility of issuing CBDCs, and only four pilots have been reported," said Tobias Adrian, financial counselor and director of the Monetary and Capital Markets Department at the IMF.