China's leading gold producer posts steady output, sales in H1
Share - WeChat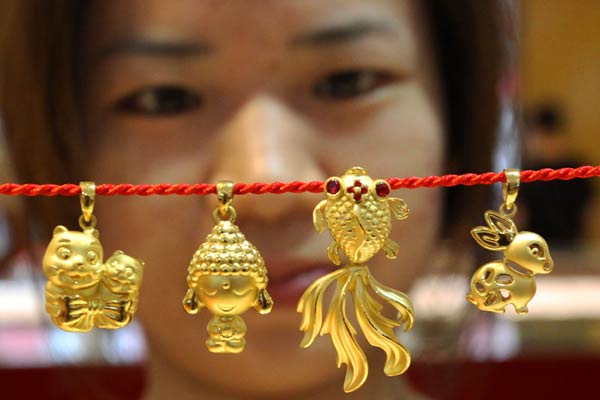 BEIJING - China National Gold Group (CNGG), the country's leading gold producer, posted stable growth in gold output and sales during the first half of the year.
The company's revenues amounted to 47.59 billion yuan ($7 billion) during the period, CNGG President Song Xin said.
The company saw its gold output hit 19.5 tons in the first half, while sales reached 12.61 tons.
A number of external factors such as global economic uncertainties will lead to rising risk aversion among investors, causing global gold prices to continue fluctuating during the second half, Song said.
The People's Bank of China, or the central bank, increased its holdings of the yellow metal for the seventh straight month in June. China's gold reserves amounted to 61.94 million ounces last month, up 330,000 ounces from a month earlier.