Opera form banks on innovation
Share - WeChat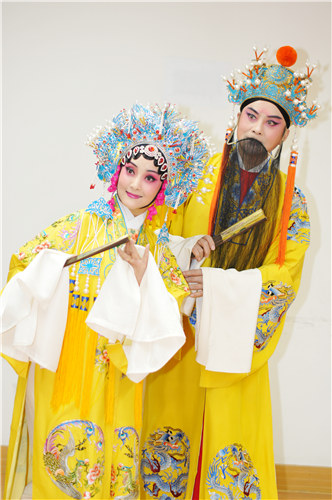 Huaiju actor Liang Weiping, a Wenhua Award winner, says that the only way to keep the art form alive is to attract the younger generation with new quality productions
One of the 10 Wenhua Award winners at the 12th China Art Festival, Liang Weiping believes that the future of his art depends on finding new audiences in the urban millennial generations.
Liang, 62, was one of 10 artists awarded the national accolade from the State in May, in recognition of their achievements in creating outstanding stage productions in the past three years.
A Huaiju actor since the age of 15, Liang is the artistic director of the Shanghai Huaiju Opera Troupe.
The art form was included on the national list of intangible cultural heritage in 2006.
"Liang Weiping, who is recognized as an exponent of the national intangible cultural heritage, has carried on with the original tradition and experimented with innovations," reads the comment from the jury of the China Art Festival.
"He has established a new style of singing and performing for Huaiju Opera. And he has excelled in the portrayal of characters, especially in four best-received repertoires, where he has showcased lively performances of precise rhythm. While his singing voice is deep and mellow, it reflects the emotions and spiritual world of the characters."
The jury especially praised his performance in the latest production Mr Wu Xun, in which he presents the life of a beggar determined to build schools for the poor, based on a true story from the 18th century.
"Liang Weiping has mastered the techniques of different roles, from the young to the old, and a clown. He artistically presents the whole life and inner world of Wu Xun, giving a new image to an immortal character of Chinese opera art," says the Wenhua award jury.
The play, which premiered in 2017, was written by Luo Huaizhen, a veteran playwright who collaborates with Liang on a regular basis.