Food documentary focuses on delicacies served only at night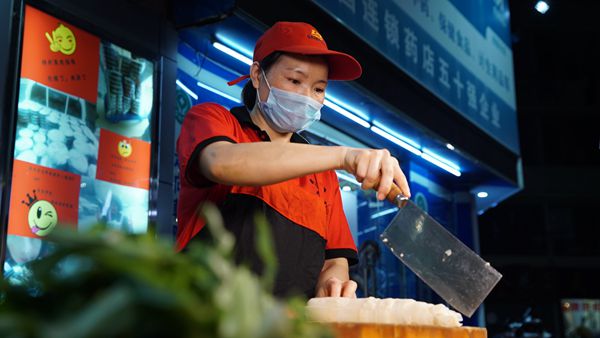 "We focused on ordinary people's stories, so we did not search for restaurants on review platforms. In Shenyang, my colleague and I just jumped on a bike and wandered the streets for days to find our stories," says Du.
Zhu Lexian, producer of the documentary, thinks Taste Humanity at Night presents the nightlife of cities that people may not normally see when they travel there.
Zhu, general manager of the documentary studio at Tencent Penguin Pictures, is also the producer of the first two seasons of A Bite of China, and Once Upon a Bite.
He notes that food documentaries in China are becoming more diverse. Now, the length of an episode can vary from 10 minutes to an hour, and the content changes with the subject, such as breakfast or night snacks.