Interest rate cut unlikely in near future
Share - WeChat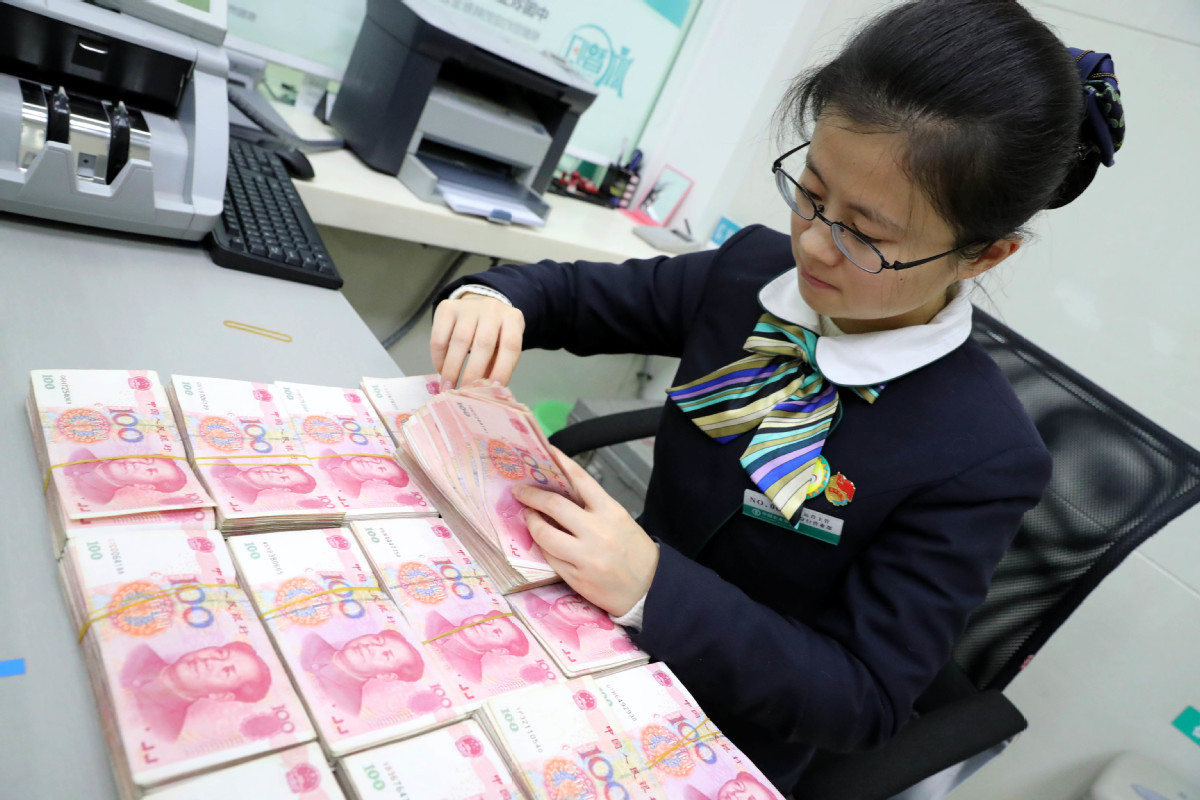 Central bank governor says that current level is 'appropriate in China'
Cutting interest rates may not be an urgent matter for China's monetary authority, even though other major economies are moving closer to a rate-cut cycle to tackle economic headwinds, according to advisors.
A passive rate cut may result in higher prices, if the Chinese central bank makes the same decision after the US Federal Reserve lowers its policy rates. And the effects on stabilizing China's economy could be limited, said economists.
They agreed that 6 percent GDP growth is the lowest rate that policymakers could tolerate in the second half. To achieve the annual target of 6 to 6.5 percent, the government needs to rely on more fiscal spending, instead of monetary easing.
China's economic growth moderated to 6.2 percent in the second quarter, compared with 6.4 percent in the first three months.
"Generally speaking, the current interest rate level is appropriate in China," Yi Gang, the central bank governor, told Caixin Magazine in an interview published on Tuesday.
Yi said cutting rates is a method to tackle deflationary risks, however, prices in China are now at a moderate level, given the 2.7 percent consumer price index in May and June.
Global investors expected the US Federal Reserve to cut interest rates by 0.25 percentage point in July, with one more cut later this year. Expectations of a cut increased after Fed Chairman Jay Powell emphasized uncertainties about the economic outlook in his testimony to the US Congress two weeks ago.
A lowering of the interest rate by the Fed will result in a weaker US dollar. Other currencies, which are pegged to the US dollar, usually follow the Fed by adjusting domestic interest rates in order to maintain a relatively stable exchange rate.
For China, many economists suggested not following the US by lowering interest rates, although the Fed's cut may lead to a relatively stronger renminbi and reduce China's exports.
"A relatively independent monetary policy will leave more room for China's macroeconomic policy," according to Zhang Bin, a senior researcher at the China Finance 40 Forum (CF40), a think tank.
He said that a more flexible exchange rate could be a "stabilizer" of the world's second largest economy, and the government does not have to keep RMB exchange rate at a certain level by selling foreign exchange.
China's macroeconomic policy will focus on stabilizing growth in the second half of this year, and the government may have set a "bottom line" for GDP growth of 6 to 6.2 percent, said Wu Ge, a CF40 member and chief economist of Changjiang Securities.
The government has to fill a financing gap of nearly 2 trillion yuan ($291 billion) in the second half, to drive up investment and prevent the economy slipping off the bottom line, said Wu. He expected the authorities may lift the quota of local governments' special bond issuance, and government spending can be a key factor to stabilize growth.
The debt-to-GDP level, or the leverage ratio, may be a limit for monetary, fiscal and property policies, according to Wu.