IMF further lowers global growth forecast
Share - WeChat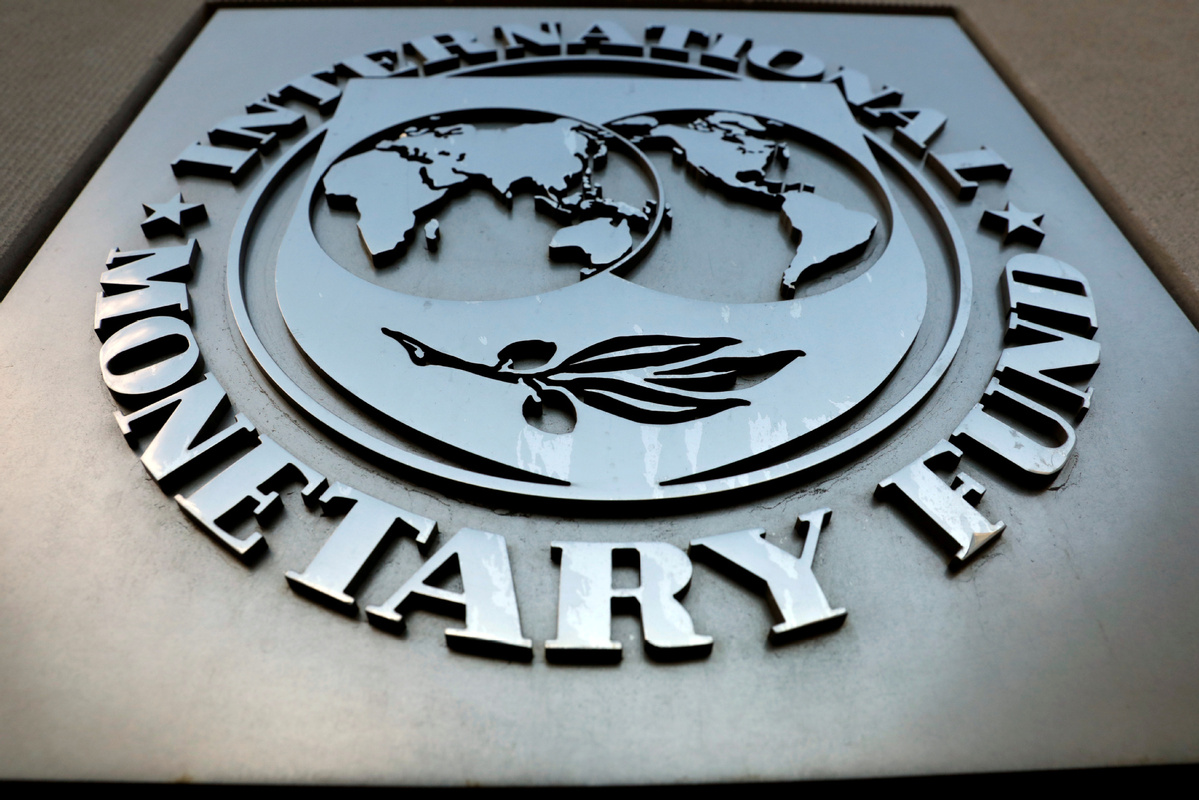 The International Monetary Fund has further reduced its global growth outlook including the projection for China. It cited the risks of trade and technology tensions as well as the increasing likelihood of a no-deal Brexit, which it said could dent a global economic rebound.
Analysts said China will continue to seek measures including accelerating financial sector liberalization and boosting domestic consumption to shore up growth and shield the economy from external uncertainties like the ongoing trade friction with the United States.
The global economy is forecast to expand 3.2 percent this year and 3.5 percent next year, both down 0.1 percentage point from April projections, the IMF said on Tuesday in its quarterly report on the world economic outlook. The fund also cut its China forecast by the same amount, predicting that the Chinese economy will grow by 6.2 percent this year and 6 percent next year.
"Dynamism in the global economy is being weighed down by prolonged policy uncertainty as trade tensions remain heightened despite the recent US-China trade truce; technology tensions have erupted, threatening global technology supply chains; and the prospects of a no-deal Brexit have increased," said Gita Gopinath, the IMF's chief economist.
Despite the IMF's lower forecast for China, analysts said policymakers in Beijing will seek to stabilize growth through further opening of certain sectors including the financial industry to improve market liberalization and capital allocation, crucial for the pursuit of high-quality growth.
China announced new measures over the weekend to further open its financial sector, with the liberalization extended to several new business areas. Foreign asset managers will be allowed to take controlling stakes in wealth management joint ventures with the subsidiaries of Chinese commercial banks and insurers. Foreign companies are also allowed to own stakes in pension fund managers and currency brokers. The latest policies also involved deregulation in bond underwriting and credit rating businesses.
The measures are consistent with President Xi Jinping's pledges in his speech at the G20 Summit in Osaka, Japan, last month that the country would roll out more opening measures to facilitate high-quality development.
"Financial market liberalization is a necessary step for China to lift its growth potential. It will help address problems such as market inefficiency and misallocation of resources that have impeded high-quality growth," said Xue Yi, a professor of finance at the University of International Business and Economics in Beijing.
Xue said that opening the financial sector will bring more competition, and foreign companies will enter the market with advanced management know-how and diverse products and services, which will benefit the overall industry.
While China accelerates the opening of onshore financial services, Xue said policymakers should continue to be prudent about liberalizing cross-border capital regulation as radical opening-up in this area could bring systemic risks and threaten China's financial stability.
Foreign financial institutions are already taking advantage of the policies. Toshiyasu Iiyama, executive vice-president of Nomura Securities and chairman of its China committee, said the policy has given foreign companies greater freedom to apply for business licenses and choose local partners, boosting their confidence in doing business in China.
Lillian Li, an analyst at Moody's Investors Service, said further financial liberalization will help source more funding from abroad and raise the efficiency of capital and credit allocation, which will benefit China's domestic goal of growth and stability.
Economists also said that there will likely be more policy support to unleash the potential of household consumption, which was a strong driver of China's growth in the first half of the year.
A recent survey by UBS Securities found that China's household consumption growth had remained robust thanks to good income growth, tax cuts and property wealth gains. Trade friction between China and the US seems to have had little adverse impact on Chinese consumer spending and consumer confidence. About 54 percent of respondents said they increased consumption in the past 12 months, higher than the 43 percent in the previous survey in 2018.
Wang Tao, chief China economist at UBS Securities, said future consumption stimulus will likely focus on lower-tier cities, low-income groups and rural population.