Thirty two years watching the evolution of China
Share - WeChat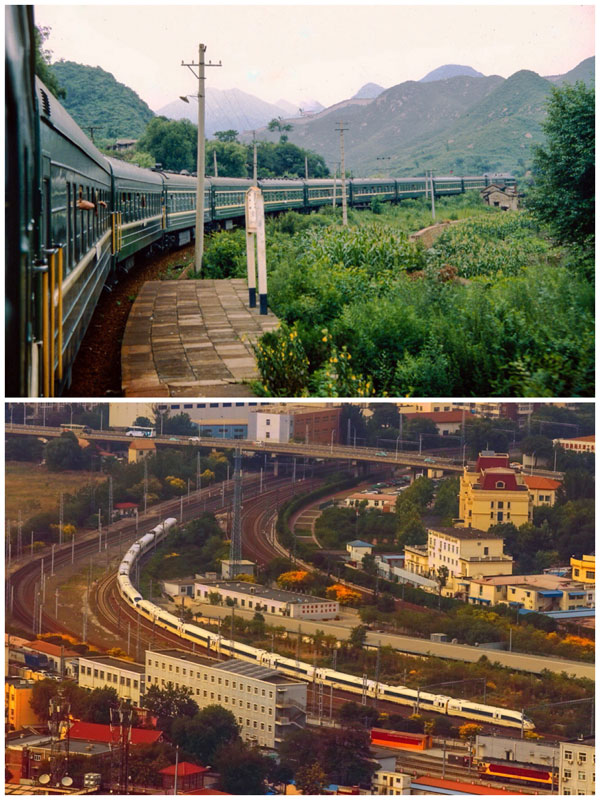 "You must have seen many changes? How often have I heard that when people learn I first came to China in 1987.
I first came to China in 1987. When people ask me about my experiences, the first thing they always ask is, "You must have seen many changes?"
But since arriving in Beijing on that blistering hot July day over 30 years ago, what comes to mind the most is not how different the country has become, but how familiar it makes me feel.
Since departing Scotland from Glasgow Central Station, a country I once knew so little about - apart from a few preconceptions - has become by home.
It was the start of another great railway adventure. I often spent my long summer holidays, away from teaching, by travelling. My background as a geographer went hand in hand with a burning desire to travel. For me, there is no better way to travel than by train: it is the finest way to see the landscape, meet the people and get to know the inner heart of a country.
(Even today I still travel by train; I prefer not to fly, and in China, I will take the slower 'green trains' rather than the newer intercity high-speed services, if I have the time.)
A slow train journey to China would allow me to see how Europe gradually morph into Asia, how people's appearance changed, hearing languages suddenly change to something new and perhaps unheard. Landscapes would transition from dry, semi-desert conditions around the northern borders with Mongolia to the hot, humid rice lands of Hunan and Guangdong.
Most Viewed in 24 Hours
China Views