Province's 'hidden champions' power manufacturing industry upgrade
Share - WeChat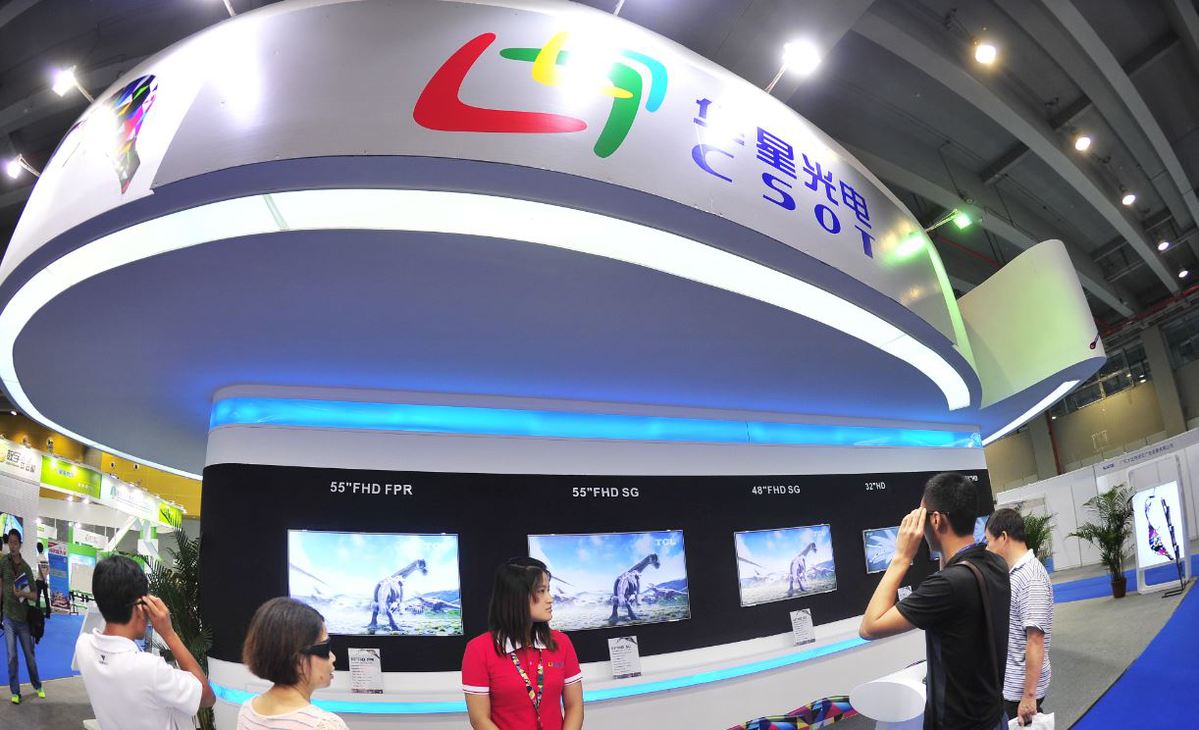 Behind Guangdong's thriving electronics industry are an array of rising component suppliers, and their high-quality development epitomizes the upgrading of China's manufacturing industrial chain.
Though hidden under the guise of world-famous brands, many of them have become leaders in their specific industries in national and even global markets. They are "hidden champions", a term coined by German author Hermann Simon to describe small but highly specialized world-market leaders who are almost unknown to the outside world.
These "hidden champions "regard scientific research and technology development as a key driver, which provides momentum for the overall upgrading of the province's manufacturing industry. In 2018, the total R&D expenditure in Guangdong reached 250 billion yuan ($36 billion), accounting for 2.65 percent of its total GDP.
Shenzhen China Star Optoelectronics Technology Co Ltd, a subsidiary of consumer electronics giant TCL Corp, is the world's fifth-largest LCD panel manufacturer, servicing six major TV manufacturers in China.
CSOT abandoned the development model of importing technology. Instead, it is determined to develop new technologies.
Martin Chen, general manager of CSOT Huizhou, said the company invests more than 4 percent of its revenue in research and development each year. By the end of 2018, it had applied for more than 8,000 international patents, ranking among the nation's top five.
In additional to innovation, coordinated development with the whole industrial chain is also one of the company's strategies. In Huizhou, it is building the world's largest intelligent and integrated manufacturing base of module and terminal machines together with TCL Electronics, which purchases about 40 percent of CSOT's products.
In the Huizhou base, the factories of the two companies will be connected by a large corridor with automated guided vehicles to transport products from one side to the other.
"The facility will help us save time and transportation and storage costs. More importantly, we can cooperate more closely in product design and technology development in the integrated factory," Chen said.
Upon completion in 2021, its annual capacity is expected to reach 60 million modules and 35 million display terminals.
Component manufacturers in Guangdong are also taking the initiative to explore new technologies together with the rise of emerging markets.
Huizhou EVE Energy, established in 2001, is a leading lithium primary battery producer in the country and ranks among the top three worldwide in lithium thionyl chloride battery manufacturing.
Believing innovation drives development, the company started a new undertaking in 2010 to develop lithium-ion batteries, which are widely used in new energy vehicles. In China, the new energy vehicles market has been booming with sales increasing by 48 percent in the first half of this year from the same period a year ago, and Guangdong accounted for about 11.5 percent of the nation's total new energy vehicle output in 2018.
So far, EVE's installed capacity of power batteries in new energy buses has been among the top three in China since 2018.
It is also developing technologies to apply its batteries on ships. As each boat requires about 10 times the battery capacity of an electric car, the company believes it is a promising market. It now has about 90 percent of China's electric boat market.