Xinjiang critics misguided
Share - WeChat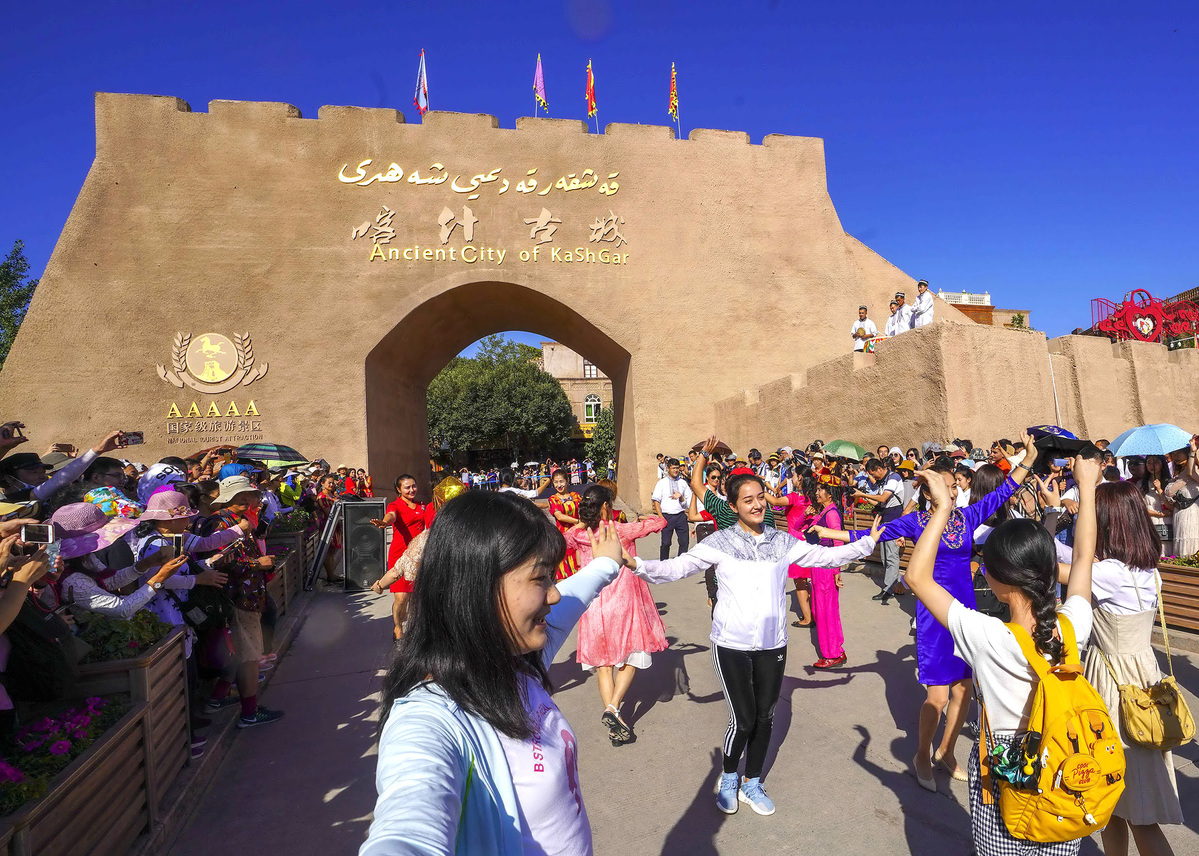 Most Western critics of China's policies on human rights and religious freedom in the Xinjiang Uygur autonomous region seem to be divorced from the realities of the situation.
They think they are speaking out for the Uygurs, without realizing the fact that they are playing into the hands of the Uygur separatists. The separatists call the region "East Turkistan" and try their best to brainwash the other Uygurs with extremism and terrorism.
In the July 5 riots in 2009 in Urumqi, the capital of the region, separatists caused nearly 200 deaths, including those of Uygurs, and injured more than 1,000 civilians. Yet they are called "freedom fighters" by many of their Western "sympathizers".
As the white paper on Xinjiang history published by Beijing on Sunday points out, Xinjiang has never been exclusively occupied by the Uygurs, but has always been home to many ethnic groups.
Nowadays, 47 ethnic groups live in the region. In their endorsement of the Uygur separatists' moves, the separatists' supporters have shown no qualms about ignoring the interests of all the other 46 ethnic groups in Xinjiang.
All the measures that Beijing has taken to fight separatism, extremism and terrorism in Xinjiang are part of the global anti-terrorism campaign, as well as an integral part of China's efforts to boost local development.
Had Beijing's governance model remained unchanged after the 2009 riots, separatism, extremism and terrorism would have become an irreversible trend, making Xinjiang another global hotbed of terrorism.
There is no doubt that Beijing prudently weighed the losses and gains before deciding to take concrete steps in Xinjiang, including setting up vocational education centers, installing surveillance systems and deploying security forces, to halt the spread of extremism.
These measures have proved effective in preventing the recurrence of violent attacks in Xinjiang three years after they were put in place, a difficult task in a region that is three times as large as France, with a population of 24 million.
It is fair to say that Xinjiang is one of the safest places in China. Last year, around 150 million tourists, both domestic and overseas, visited the region. In the past five years, Xinjiang's economy has risen 40 percent.
Beijing's pro-peace and pro-sta-bility measures in Xinjiang are in line with the interests of residents of all ethnicities, including Uygurs, who are direct beneficiaries of Xinjiang's development. Their population has swelled from about 9 million to nearly 12 million in 10 years. Over the past five years, more than 2.3 million people were lifted out of poverty in the region, many of whom are Uygurs.
The critics of Beijing's Xinjiang policies never mention these facts or the modern development of the region. They do not seem to care about Xinjiang's development and other ethnic groups' interests, but only about portraying the Uygurs' human rights situation as dire.
In fact, it is impossible for millions of Uygurs to live in hell while the entire region and other ethnic groups prosper, and vice versa.
Despite the obvious fallacies in their views, it is worrisome to see the separatists' sympathizers trying to isolate Uygurs from the other ethnic groups in Xinjiang for their own agenda, which defies historical facts and harms the unity of the ethnic groups in the region.
In Xinjiang, all ethnic groups are equal, and they have coexisted with each other in peace and harmony for hundreds of years. Ethnic, religious and cultural diversity are an important part of Xinjiang's civilization that attracts tourists from around the world.
The religious freedom of all ethnic groups, including Uygurs, is strictly protected by law. That Xinjiang has largely enjoyed peace and stability should partially be attributed to the protection of their religious freedom.
In Xinjiang, there are about 24,400 mosques, more than those in the United States, the United Kingdom, Germany and France combined, and 109 religious sites are directly protected by the central and regional governments as key cultural heritage structures. China's efforts to protect Muslims' legal rights and interests are recognized by the international community, including the Organisation of Islamic Cooperation, an international organization comprising 57 member states.
Most of those pointing fingers at China have never been to Xinjiang. That's why China welcomes foreigners to travel to Xinjiang and see for themselves what it is like. But some would no doubt still fail to see the real picture. For them, it is no longer a problem of ignorance, as they continuously wag their tongues to call white black.
The author is a writer at China Daily.