BRI to cause boom in project management jobs
Share - WeChat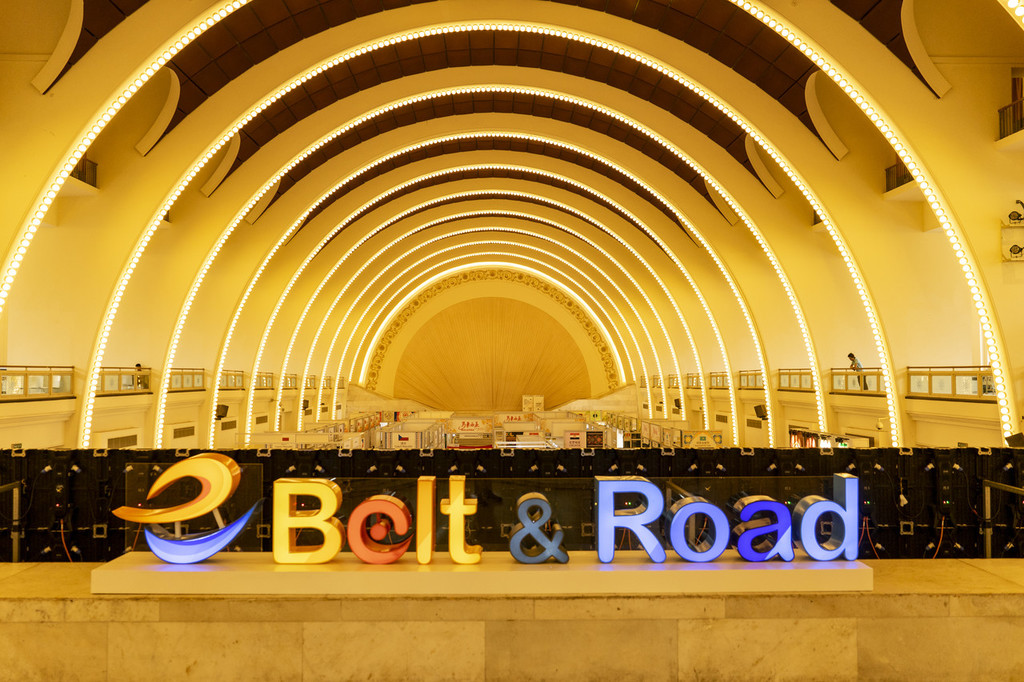 Some 46m positions are expected by 2027 as China spurs high-quality development
China is expected to generate 46 million jobs related to project management by 2027, said the top executive of the Project Management Institute, an international organization based in Pennsylvania.
Such massive job creation will be due to demand for high-quality development, which is stoking entrepreneurial spirit and spurring Chinese companies to go global, said Sunil Prashara, president and CEO of the PMI, the association for professionals in the sectors of project management, program management and portfolio management.
In the "new era" spawned by the Belt and Road Initiative, everything is considered a project that needs to be managed well. The scale of projects in China, as well as those of Chinese companies operating abroad, is unprecedented, said Prashara.
"They (projects) are huge in every industry, as they have been going through tremendous transformation and change. The Beijing Daxing International Airport and the Hong Kong-Zhuhai-Macao Bridge are good examples," he said.
The PMI's Job Growth and Talent Gap Report 2017-2027 found that global employers will need nearly 88 million individuals working in project management-oriented roles by 2027. China alone represents more than half of the total employment in this filed.
According to the report, an average of 1.1 million new project management jobs will be sought to be filled each year in project-oriented industries within China. In other words, there will likely be about 11 million new job openings between 2017 and 2027.
Anticipating this, the PMI introduced the project management professional certification test, or the PMP test, in China two decades ago. Prashara predicted that the number of active PMP certificate holders on the Chinese mainland will exceed 300,000 by the end of this year.
Boosted by economic growth, trade globalization and cross-border investment activities, the number of active PMP certificate-holders in China has expanded more than 30 percent year-on-year since 2012.
"We have also discovered that about 56 percent of companies on the Chinese mainland have set up project management offices," said Prashara, adding the PMI saw a surging demand for project management training from the country's State-owned enterprises, as many of them are keen to grow by expanding their business into overseas markets, thanks to the tangible growth of the Belt and Road Initiative.
Such companies include big names such as China National Petroleum Corp, China Communications Construction Co and China Poly Group Corp. From the private sector, Alibaba Group and Huawei Technologies Co are prominent names in this group.
Besides, a large number of small and medium-sized enterprises are seeking to go global.
As many projects are in other economies, Chinese companies have to deal with complex situations there and need imaginative solutions to resolve those issues. So, roles and expectations of project management professionals are changing, Prashara said.
Soft skills are now becoming as important as hard skills. There is more to project management these days than just scheduling, planning and risk mitigation.
"Under such circumstances, leadership skill, empathy, understanding of different cultures and the ability to make decisions on the basis of different technologies and information assume paramount importance," said Chen Yongtao, managing director of the PMI in China.
Apart from the rapid growth in the number of PMP certificate-holders, there is far more adoption of technology and new tools related to project management among Chinese companies.
China is recognized as a mature provider and generator of data, Prashara said, noting that China's project managers could be more tech-savvy than their counterparts elsewhere. "For the PMI, the China market is growing significantly. There is an opportunity for us to choose China as an innovation center where we can research new ways of working."
There could be some research into the relationship between new technologies, new frameworks and the future work, he said.
With China deploying more resources to stimulate the real economy and develop the Belt and Road Initiative, having a strong supply of project managers has become increasingly critical for companies. There are lots of job opportunities in those areas, said Li Jin, chief researcher at the China Enterprise Research Institute in Beijing.
"If you look at the supply chain sector, given rapid infrastructural improvements in China, and as the world and China are incredibly interconnected, there are lots of new management skills required around supply chains to make them more seamless, more frictionless, economical, and to boost production and sales," Li said.