Film based on firefighters' heroics set for release
Share - WeChat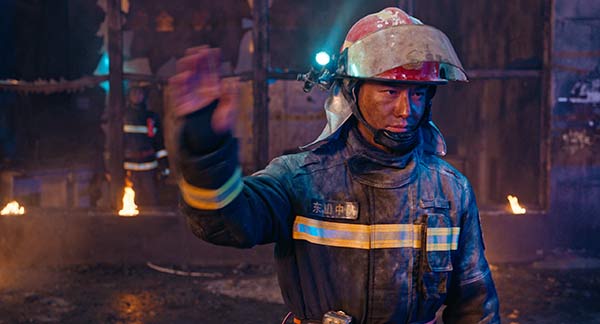 One of the most anticipated films this summer, The Bravest – based on real-life stories of firefighters – will open across the Chinese mainland on Aug 1.
Led by actors Huang Xiaoming, Du Jiang and actress Tan Zhuo, the film by Hong Kong director Tony Chan is adapted from a non-fiction book about an oil pipeline explosion at a port in Dalian, in Northeast China's Liaoning province, in July 2010.
Penned by ethnic Mongolian author Bao'erji Yuanye, the book with the title Zuishen De Shui Shi Leishui (Tears Are the Deepest Water) records more than 2,800 firefighters' death-defying efforts to extinguish the fires caused by the explosion in 15 hours.