'The Farewell' reaches out across East-West divide
Share - WeChat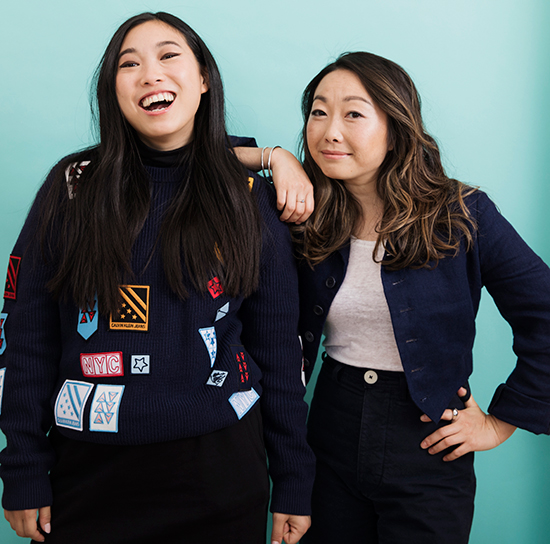 NEW YORK-Film director Lulu Wang knew that her pitch for The Farewell was unconventional.
She wanted to make an autobiographical drama about the time when, in 2013, her family learned that her grandmother in China, affectionately called Nai Nai, had stage 4 lung cancer and was given three months to live. The grim diagnosis was kept from Nai Nai, a somewhat common approach to death and dying in China.
Wang, whose family had moved from Beijing to Florida when she was 6, had doubts. Still, she reluctantly went along with the well-intended deceit, flying back for a cousin's wedding hurried along as an excuse to reunite the family before Nai Nai was expected to die.
Wang first told the story on a 2016 episode of podcast This American Life. She envisioned a movie about grief and identity and family, riven with cultural and ethical divides between East and West, parent and child, set largely in her grandmother's hometown of Changchun in northeastern China.
"When I was first pitching it, it's almost like you want to start by saying, 'I know this sounds crazy, but I want to make an American film-meaning tonally American, American financed-that's like 100 percent Asian or Asian American cast and 75 percent in Mandarin with subtitles. Cool, right? Green light? Where's the money?'" Wang recalls, laughing.
And yet The Farewell not only eventually got a green light (About a Boy producer Chris Weitz happened to hear that This American Life episode), but after Wang unveiled it earlier this year at the Sundance Film Festival, it sparked a bidding war from distributors. On a wave of teary-eyed responses from moviegoers and rave reviews from critics, The Farewell emerged as one of the breakthroughs in American independent cinema this year, even if the movie still eludes classification for some.
"People are like, 'Is it an American film? Is it a Chinese film?' It's an American film as much as I am American," Wang, who lives in Los Angeles, explained in a recent interview.