Unusual but true: Toddler youngest person to climb Three Peaks
Share - WeChat A coffee shop in Vietnam lets feet mingle with fish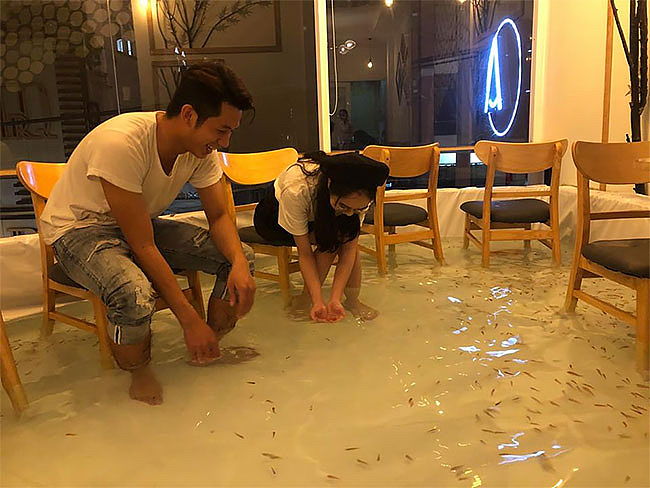 Amix Coffee in Vietnam is the world's first and only cafe where you have fish accompanying you while you sip on your favorite cup of joe.
From the ground floor, Amix does not seem any different from other modern cafes in the country, with an attendant behind the shop counter, a board with the menu, and several tables and chairs.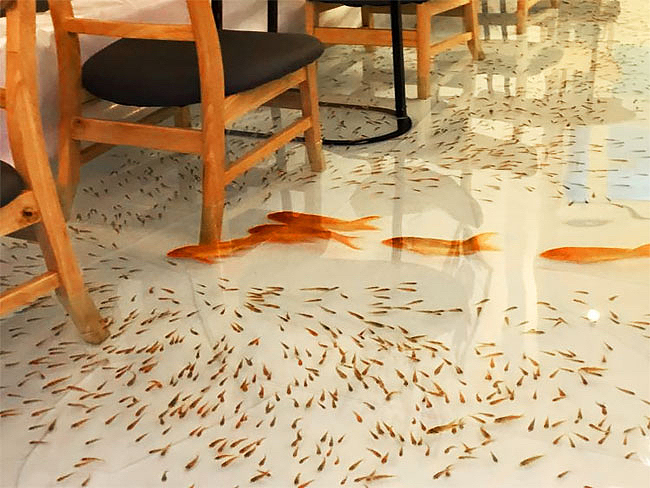 However, visitors who decide to go to the first and second floors get to enjoy their coffees as Japanese carp swim around their feet. These aquatic animals are harmless ornamental fish.
The idea was the brainchild of Nguyen Duoc Hoa, 23, who opened the business in June last year with the aim of bringing another dimension to popular cafes where people entertain themselves by petting cats or dogs.