Engagement program provides international learning experiences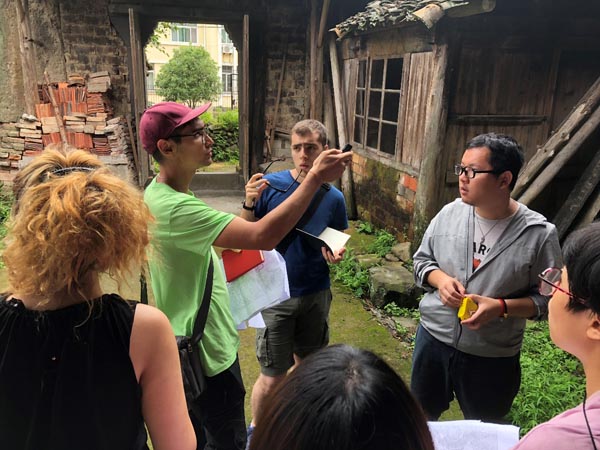 In another project, team members will visit the Addis Ababa University in Ethiopia, Africa, and cooperate with students and professionals there to compile an African pharmacopoeia, an official code of standard specifications of drugs which documents the source, ingredients, clinical dosages and side effects.
"People in some African countries rely on local herbal remedies, but no official pharmacopoeia is available in those regions," explains Fu Lei, a professor from the school of pharmacy at the university who initiated the project in 2018 after several trips to Africa.
Last year, team members of this particular project completed their research on two medicinal plants in Africa and helped formulate botanical research practice norms for the locals.
"I hope the research experience and technology in China's drug industry can support African countries to standardize drug use and lift the quality of local medicine," says Fu.
This year, the project will involve the analysis of three other botanical drugs and the documentation of the findings in the pharmacopoeia, he adds.
The project will also feature academic exchanges. Medical students studying for their doctorates at Addis Ababa University will get to visit Shanghai Jiao Tong University and share insights with their Chinese peers.
Other projects of the global engagement program will focus on learning about the waste treatment methods of Singapore and Indonesia, investigating and promoting rural revitalization in Bulgaria, as well as improving the legal environment for foreign investment in Kenya.
Launched in 2018, Shanghai Jiao Tong University's global engagement program initially had eight projects that comprised 78 domestic and international students.