800 volunteers in Diqing Tibetan autonomous prefecture to provide free medical services
Share - WeChat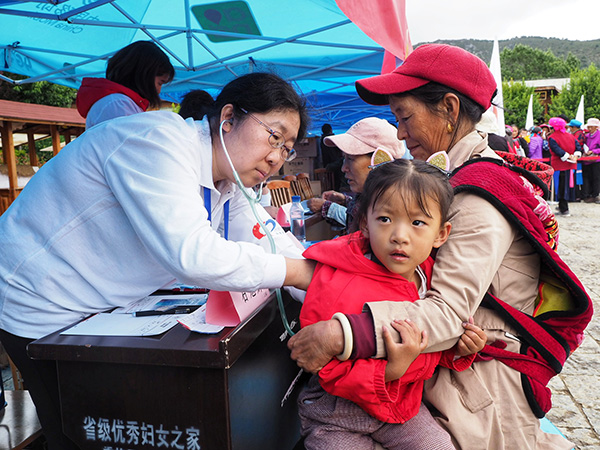 Around 800 volunteers, a majority of whom are medical professionals from 333 hospitals and medical institutions, have been gathering in the Diqing Tibetan autonomous prefecture in Southwestern China's Yunnan province since Monday.
They are there to give free clinics, and hold lectures on medical care and disease prevention in villages and towns of Shangri-La city, in the Weixi Lisu autonomous county and Dechen county.
As part of their project, particular concern is being paid to diseases like congenital heart conditions, cerebral palsy, hepatic echinococcosis, osteoarthritis and rheumatism that have a relatively high incidence rate in the region, which has an average altitude of more than 3,000 meters, as well as diseases like AIDS.
Training sessions for rural doctors, especially aimed to improve their capacity to carry out cardio-pulmonary resuscitation and other emergency treatments, will also be held.
A public bathroom providing basic shower facilities to women will be run at Dechen county, so that the possibility of women there suffering gynecological problems reduces as their personal hygiene is improved. Gynecologists will also hold talks there.
Most Popular