Renovation helps Old City become new attraction
Share - WeChat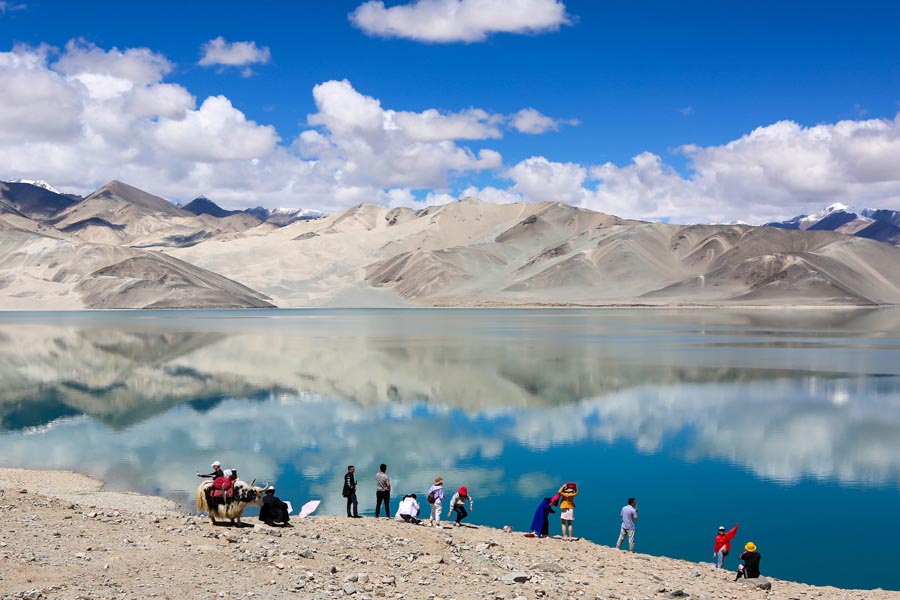 Visitors are flocking to the far northwest, attracted by the stunning scenery and ancient culture. Cheng Si reports from Kashgar, Xinjiang Uygur autonomous region.
Editor's note: This is the seventh in a series of stories focusing on the Xinjiang Uygur autonomous region, looking at developments in the economy, the cultural and business sectors, and poverty alleviation measures.
Zhang Saxia, who owns a juice and tea bar in Kashgar city, Xinjiang Uygur autonomous region, became hooked on the exotic city after paying an unscheduled visit in August 2017.
"My original plan was to travel around the region's northern areas to view the marvelous landscape, because several people close to me had warned that security in some of the southern cities was not very good, and that deterred me at the very beginning," said the Sichuan province native with a laugh.
"But curiosity won out. Kashgar was a total surprise to me when I arrived because what I saw was a strong exotic culture and friendly people. There was no hint of terrorism. Everything was novel to me at the time," the 27-year-old said.
After returning to Chengdu, Sichuan's capital, Zhang found herself yearning for the slower pace of life in Kashgar, so she quit her job and opened her bar early last year.
"Kashgar is famous for its mouthwatering fruit, while the cities in the region's interior are known for their fine teas, so I combined the two, hoping to bring a new taste to local people and travelers," she said.