31 Chinese opera troupes staging shows in Beijing
Share - WeChat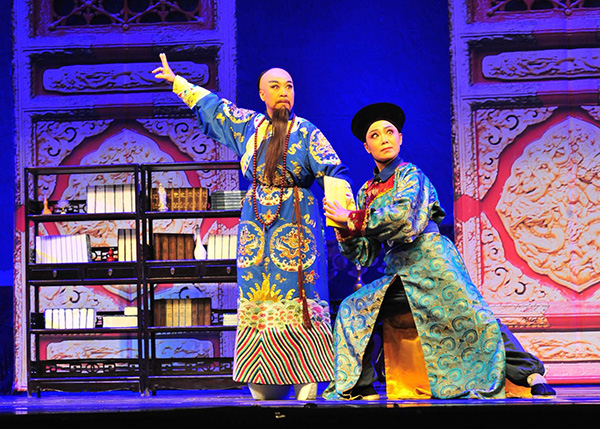 A total of 31 Chinese opera art troupes from across the country are staging their latest plays in Beijing. Covering about 30 genres of traditional Chinese operas, including Qinqiang Opera and Pingju Opera, the plays are adapted from classic stories as well as original contemporary scripts.
One of the plays is titled Liang Zhongjing, by Jinzhong Jinju Opera Troupe, which was staged at the Mei Lanfang Grand Theater in Beijing.
It is based on the story of Liang Zhongjing, an official from Jinzhong, Shanxi province, in the early Qing Dynasty (1644-1911), who won the fight against local government corruption.
The opera premiered in Jinzhong in 2017 and has been staged over 80 times.
The annual event, initiated by the Ministry of Culture and Tourism in 2016, aims at showcasing and promoting traditional Chinese operas.
This year it will run through the end of August.
Most Popular