Economist: Trade spats due to misunderstandings
Share - WeChat Nations must drop confrontational attitude and find acceptable solutions
Misunderstandings, especially at the governmental level, have been the root cause of the trade disputes between China and the United States, a leading economist said.
Trade disputes could be resolved if governments drop their confrontational approach vis-a-vis one another and find amicable solutions that are acceptable to all stakeholders, said Paul Romer, who won last year's Nobel Prize in economic sciences for integrating technological innovation into long-run macroeconomic analysis.
"I think the fundamental problem is this misunderstanding about whether there was an agreement about the role of government," said Romer.
According to Romer, the fact that the US Administration is somehow asking China to change how its government behaves is partly due to widespread misunderstandings, where members of the WTO system seem to readily assume that all members have agreed to move to a system of minimal state (governance) over an economy.
But the truth is such an agreement was never reached, he said recently on the sidelines of the 2019 Beijing Forum of the Shanghai Advanced Institute of Finance, Shanghai Jiao Tong University.
"We did not really agree on anything, because we just papered over the differences," Romer said, adding that while the United States has upheld the minimal state model, some other economies adopted more active and strong government roles.
Romer called this misunderstanding a "convenient fiction". To solve the trade dispute and continue free trade, the US Administration needs to "be realistic" about the truth that there is no agreement on government roles, he said.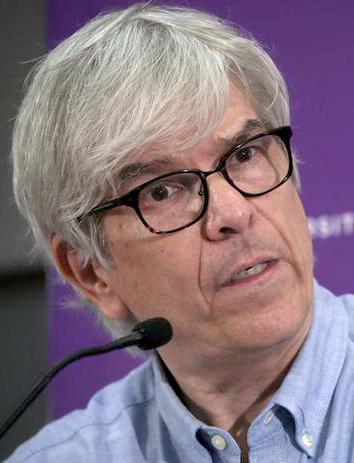 "We can work out rules of trade that work for all of the different types of government … I think different types of governments can coexist, and their nations can still trade with each other," Romer said.
Such rules will have some differences with the ones developed under the WTO system, and "it will take a little bit of time to get to that," Romer said.
According to him, the prolonged trade dispute in the past months is not only hindering the world from getting the full advantage of free trade but will hurt growth prospects by depressing international exchange of ideas.
In April, the International Monetary Fund downgraded the projection of global growth in 2019 to 3.3 percent, adding that a further escalation of trade tensions could further weaken growth.
As trade may not provide the same amount of stimulus to growth in the coming years as it provided in the past, each economy will have to focus on alternative growth drivers, especially elevating the productivity and skills of all workers, Romer said.
For China, the country should stick to its policy of making sure that everybody who wants to work is working, as learning opportunities come with employment, Romer said, stressing on the need for further urbanization.
Jobs that provide better learning opportunities tend to be in urban areas and larger establishments with more sophisticated management processes, according to Romer.
"So I think it is very important for the Chinese economy to keep creating opportunities for people to get those kinds of jobs in the modern sector, in the urban areas."
China has done a very good job of urbanizing so far, but there is still room to make more urban opportunities available to everybody, he added.
By the end of last year, China's urbanization rate-the proportion of population regularly living in urban areas-was 59.58 percent, versus less than 20 percent four decades ago when the country initiated reform and opening-up, said data from the National Bureau of Statistics.
The rate is estimated to rise to more than 70 percent by 2035, according to the Chinese Academy of Social Sciences. In developed economies, the rate is about 80 percent on average.
In the short run, the Chinese authorities have prioritized stabilizing employment in its policy mix in face of downside pressure this year. Over the first five months, NBS data showed the country's surveyed jobless rate in urban areas was 5.1 percent on average, well on track to achieve the government's annual goal of keeping the rate at about 5.5 percent.