Cultural heritage in spotlight at Summer Davos in Dalian
Share - WeChat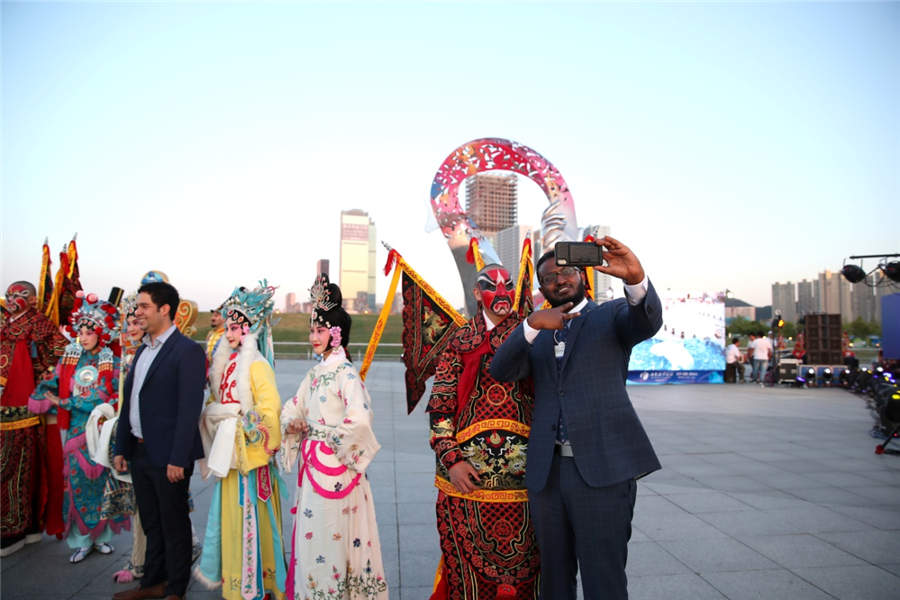 Dalian Night,a key cultural program featuring a gala and delicacies held July 1, spiced up the ongoing 2019 Summer Davos held from July 1-3 in Northeast China's coastal city Dalian.
Nine types of local intangible cultural heritage, including Dalian shell carving, Zhuanghe paper-cutting, and Pulandian straw craft, shone as a highlight of the event, offering visitors a chance to wind down and enjoy these unique "cultural dishes" amid heated discussions on the world economy.
The Dalian shell-carving craft, listed as a city-level intangible cultural heritage in 2017, boasts a history of 100-plus years. The craft integrates techniques used in carving jade, wood and stone, and it also borrows from an array of art styles, such as painting, calligraphy, sculpture and seal cutting.