G20 seeks fairness in trade order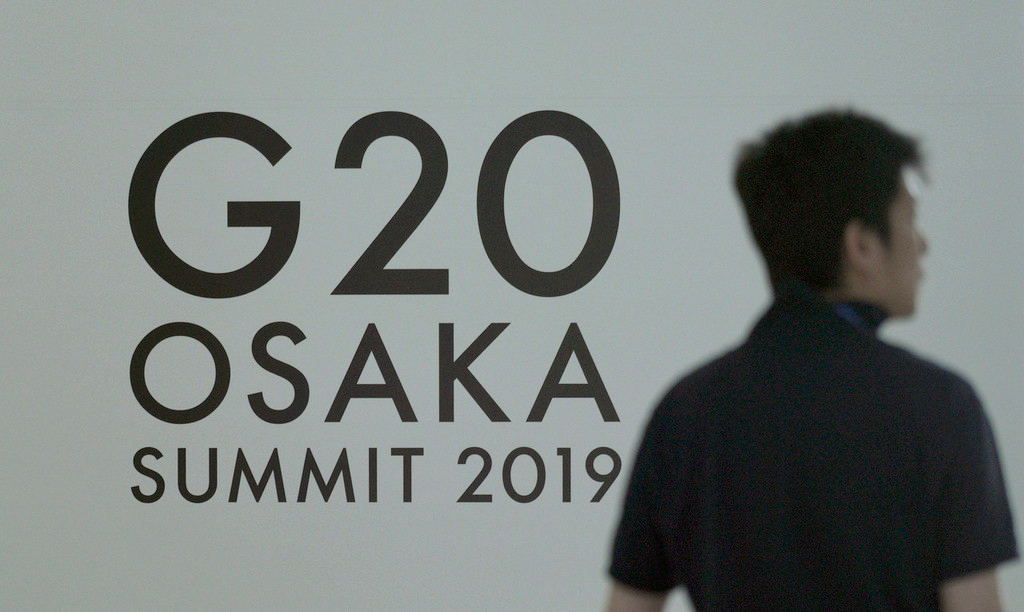 World leaders called for a "free, fair, nondiscriminatory" trade order in a communique issued after the conclusion of the two-day G20 summit in Osaka, Japan, on Saturday.
Even though the meeting did not produce a consensus on combating trade protectionism and climate change, it did produce general agreement about a series of important issues, such as reform of the World Trade Organization, environmental protection, innovation and education, and analysts said the G20 platform should play a bigger role in promoting multilateralism and global development in the future.
President Xi Jinping said on Saturday at the summit that China supports the idea of promoting high-quality infrastructure to help achieve inclusive development. He stressed the development-oriented perspective of the Belt and Road Initiative, which he said will contribute to the achievement of the United Nations 2030 Sustainable Development Goals and the sustainable growth of the developing world.
Xi also called for implementing an open, green economy with a transparent development concept and building a sustainable and inclusive global economy.
In his closing speech, Japanese Prime Minister Shinzo Abe shunned the differences of world leaders on fighting trade protectionism.
"In an age where various concerns are being raised regarding the outlook for the world economy and sustainability, our responsibilities become even greater," he said. "Basing ourselves on the Osaka Leaders Declaration and tenaciously focusing on points of consensus and common ground rather than differences in views, let us continue to cooperate toward the realization of an inclusive and sustainable future society."
Minister of Foreign Affairs Wang Yi said after the meeting that the world needs, more than ever before, to uphold multilateralism, because unilateralism and protectionism encroach upon state-to-state mutual trust, bring shocks to international rules and order and have created a drag on global economic growth.
Naoyuki Yoshino, dean of the Asian Development Bank Institute, said the summit was a success.
"There are many disputes regarding trade, but there are also many other common issues that all the countries can work on together, instead of looking at disputed issues," he told China Daily. "It's a big vision."
"In principle, everybody agreed on free, prosperous, equitable and open markets. Everybody should come back to this principle," he added.
Zong Fangyu, an economist at the Research Department of Foreign Economic Relations, State Council's Development Research Center, said the world is facing unprecedented changes unseen in many decades, such as the emergence of developing economies and the acceleration of innovation in new technologies, and it is unsurprising that countries differ on some issues.
"Despite the changes, the world still needs a peaceful and stable international order, which is crucial for all countries," she told China Daily.
"The major countries should be open in dealing with their differences to promote a global economic system that is inclusive and benefits all."
Accounting for nearly 90 percent of global GDP, G20 members can play a bigger role in the future by coordinating dialogues between developed and developing countries regarding such issues as WTO reform, global governance and macroeconomic coordination to prevent risks.
"It should make efforts to bring out reform plans that are acceptable to both of the developed and developing groups," she said.
International Monetary Fund Managing Director Christine Lagarde said on Saturday that G20 members should reduce obstacles to trade, such as tariffs, and warned that the global economy had hit a "rough patch" thanks to trade disputes.
"While the resumption of trade talks between the United States and China is welcome, tariffs already implemented are holding back the global economy, and unresolved issues carry a great deal of uncertainty about the future," Lagarde said in a statement issued at the conclusion of the G20.