Carrefour China CEO resigns
Share - WeChat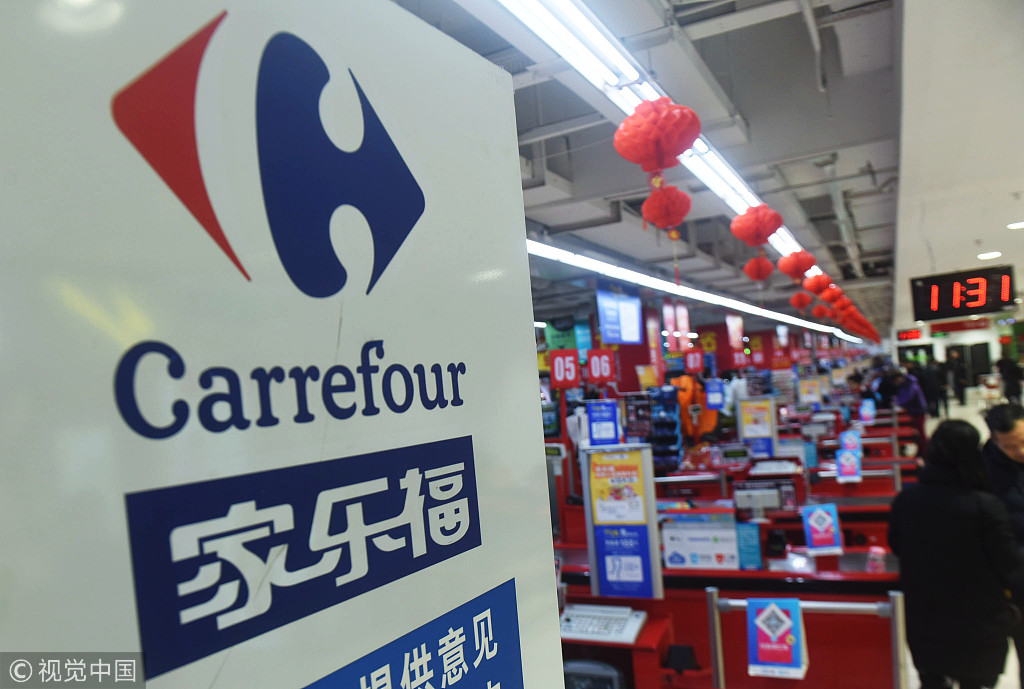 Thierry Garnier, CEO of Carrefour's China unit, resigned on Thursday after the French hypermarket chain agreed on Sunday to sell its 80 percent equity interest to leading Chinese retailer Suning.com for 4.8 billion yuan ($698.8 million) in cash.
According to a Carrefour China statement, Garnier's decision has nothing do to with the change of equity interests of Carrefour China.
He will remain in position till this fall, during which part of his job will to be responsible for facilitating the transition of the company with Suning's team.
His successor will be announced later, said the statement.
Kingfisher, owner of brands including B&Q and GoodHome, on Thursday announced the appointment of Thierry Garnier as CEO.
Garnier will be appointed to the board as an executive director and will be based at Kingfisher's headquarters in London. Kingfisher operates nearly 1,331 stores and growing omnichannel operations across 10 countries in Europe.
Andy Cosslett, Kingfisher chairman, praised Garnier's international experience, his recognized operational know-how at a multi-national retail business, his delivery of long-term value creation, and his experience in driving digital innovation, most recently in China.