Suning to ramp up retail presence with Carrefour deal
Share - WeChat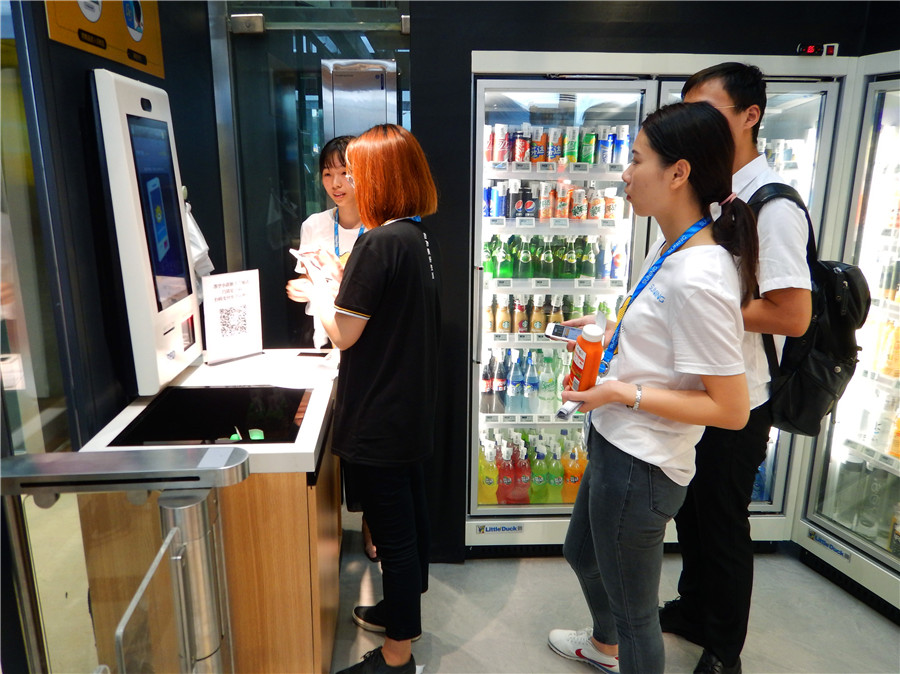 Nanjing-based Suning.com is expected to become one of the top five grocery retailers in China after it announced a deal to take a controlling stake in French supermarket giant Carrefour's business in China at a lower-than-expected price.
Carrefour Group announced on Sunday it had agreed to sell an 80 percent equity interest in Carrefour China to Suning.com for 4.8 billion yuan ($698.8 million) in cash. The transaction values 100 percent of Carrefour China at an equity value of 6 billion yuan.
Carrefour Group will retain a 20 percent stake in the business and two seats out of seven on Carrefour China's Supervisory Board.
After the completion of the deal, Suning is on the way to further strengthening its online and offline traffic and retailing scenarios. CITIC forecast a negative impact on Suning's financial results in the next one to two years due to the challenge posed by integrating Carrefour's assets and structures within Suning's retail empire.
Suning.com, which specializes in home appliances, seems eager to include the grocery unit from Carrefour into its retail systems.
Although Suning has many retail formats, its grocery and fresh food arms are still weak.
Tian Rui, vice-president of Suning.com, said Suning and Carrefour are complementary.
"Carrefour's strong supply chain, rich offline operational experience and brand awareness, and Suning's extensive logistics networks and technology will be combined to further streamline our online-to-offline layout and efficiently reduce costs in sourcing and logistics in order to raise market competitiveness and profitability."
For example, Carrefour's stores in key urban locations can serve as the "last mile" for Suning's deliveries, said Tian.
Carrefour's stores - properties which are either self-owned or on long-term lease in first and second-tier cities - will also add more value to Suning's commercial property portfolio, Tian said.
Suning has a sound record in integrating newly added business unit into its systems. Early this year, Suning's acquisition of 37 Wanda department stores has resulted in sales of 750 million yuan during the June 18 promotional campaign.
Carrefour's retreat in the Chinese market came as foreign retailers have faced mounting pressures from domestic rivals and aggressive e-commerce players in China, coupled with the slowdown in large-sized retail formats including hypermarkets and supermarkets.
Foreign retailers including Tesco Plc and Lotte Mart have exited the market gradually, while Amazon.com Inc plans to shut its online store in China next month.
Walmart Inc has collaborated with JD to seek online-and-offline integration and plans to open 40 membership stores in China by 2020 to offset the declining performance of its hypermarkets.
German retailer Metro AG, which has 93 stores in China, is also looking to sell its unit in China amid a wider company restructuring, according to Reuters.
Industry insiders said Carrefour has been too slow in developing online-and-offline operations. Carrefour announced last year it would partner with Tencent and Yonghui, a retailer specializing in fresh food, triggering much speculation of the sale of a stake to Tencent or Yonghui.