China's gastronomy book still inspires chefs after 200 years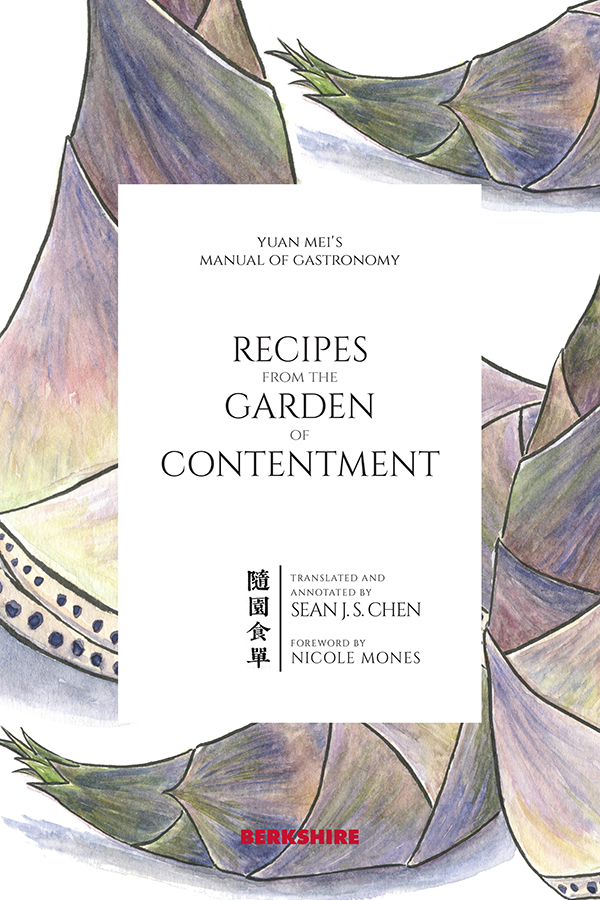 In a banquet room with a view of West Lake in Hangzhou, Zhejiang province, a chef revealed to me a source of inspiration as legendary as the scenery outside the windows: the celebrated poet and gourmet Yuan Mei, who wrote Suiyuan Shidan (Recipes from the Garden of Contentment), the seminal manual of Chinese gastronomy published in 1792.
Suiyuan Shidan, which I had only discovered months before, after reading the first English translation of the book, has long been hailed as the first great guide to Chinese cui-sine. No other work before it had ever gathered such a comprehensive selection of recipes and information on Chinese cookery, all filtered through the discerning eye and palate of Yuan Mei, a man born in Hangzhou whose exceptional standards for food and dining earned him distinction as one of the finest gastronomes in Chinese history. This has made the work invaluable to many chefs, despite the fact that the vast majority of the recipes are mere rough sketches or descriptions of dishes that novices might struggle to replicate. After all, Yuan Mei, a member of the literati class, had probably never entered a kitchen. Instead, he dispatched his cooks to learn the recipes that he later recorded. So, as experts in the art of preparing food, chefs can glean more insight from this esteemed culinary bible, turning to its pages to refine their talents, as well as their offerings on the table.
Chef Fang at the Hangzhou Restaurant, an eatery that has served up authentic Hangzhou-style food since 1921, stands as one such example. In late April, he demonstrated for me how to prepare qingtang yuyuan, or fish balls in clear broth, an interpretation of Yuan Mei's recipe that proved incredibly elegant.
He used only fish meat scraped from the bones, water and salt for the balls, omitting the lard and starch mentioned in the pages of Suiyuan Shidan. According to Fang, the correct proportion of water and salt to fish meat would naturally allow the ingredients to bind together. He even produced a digital scale, weighing out salt and water to the exact gram, based on the amount of fish meat he had.
I watched chef Fang then mix the ingredients together with his hands, just as the original recipe had stated-and as a seasoned chef, he understood how and how long, continuing until it took on a uniquely frothy texture.
Next, he squeezed small portions of the mixture into a pot of water over low heat to create the fish balls, which looked almost like floating puffs of cream. He even enhanced the presentation, originally calling for the fish balls to be served in broth with seaweed, through an additional topping of thin slivers of egg, sliced after frying it into a delicate pancake.
It's extraordinary that in the master hands of Fang a recipe from Suiyuan Shidan could suddenly emerge anew more than 200 years later on the tables of the Hangzhou Restaurant, delighting the diners of a new era. Qingtang yuyuan has rocketed into the restaurant's top 10 most-popular dishes on its page in Dazhong Dianping, China's version of Yelp-a reminder of how the culinary treasures contained in Yuan Mei's manual can still sparkle today under the direction of an outstanding chef.
Contact the writer at jocelyn@chinadaily.com.cn
Most Viewed in 24 Hours
China Views