'Enchanting China' folk music performance to be staged in Los Angeles
Share - WeChat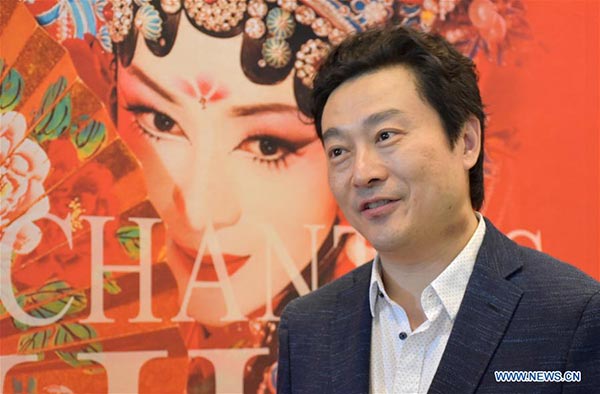 A grand Chinese folk music performance, entitled "Enchanting China," will be staged at Hollywood's Dolby Theatre in Los Angeles on Friday evening.
Presented by the China Broadcasting Performing Arts Troupe, the performance will feature diversified forms of traditional Chinese art, such as orchestral music, Peking Opera, violin concerto and Banhu (an ancient traditional Chinese stringed instrument) concerto.
Well-known Chinese musicians will join the performance, including violinist Lyu Siqing, conductor Peng Jiapeng, Huqin artist Jiang Kemei and Peking Opera actress Zhang Xinyue.
Lyu will cooperate with the China Broadcasting Chinese Orchestra to play "The Butterfly Lovers" violin concerto, which is one of the best-loved classical compositions in China, as well as one of the Chinese works mostly heard in Western concert halls.
"The charm of this work is that it reveals the connotation of traditional Chinese music with very beautiful melodies," Lyu told Xinhua in an interview.
"The Western audience would be familiar with the chords, music structure and playing techniques when hearing me playing this concerto," he said.
Zhang Gaoxiang, deputy head of the China Broadcasting Performing Arts Troupe and director of the show, told Xinhua the performance aims to showcase China's brilliant culture, and promote dialogue between Chinese and world civilizations.
"We hope to tell Chinese stories through our performance, to let more overseas audience better understand the Chinese culture," he said.
Los Angeles is the first stop of the troupe's US tour. The troupe will also head for San Francisco and Seattle.