China ready to work with G20 economies, envoy says
Share - WeChat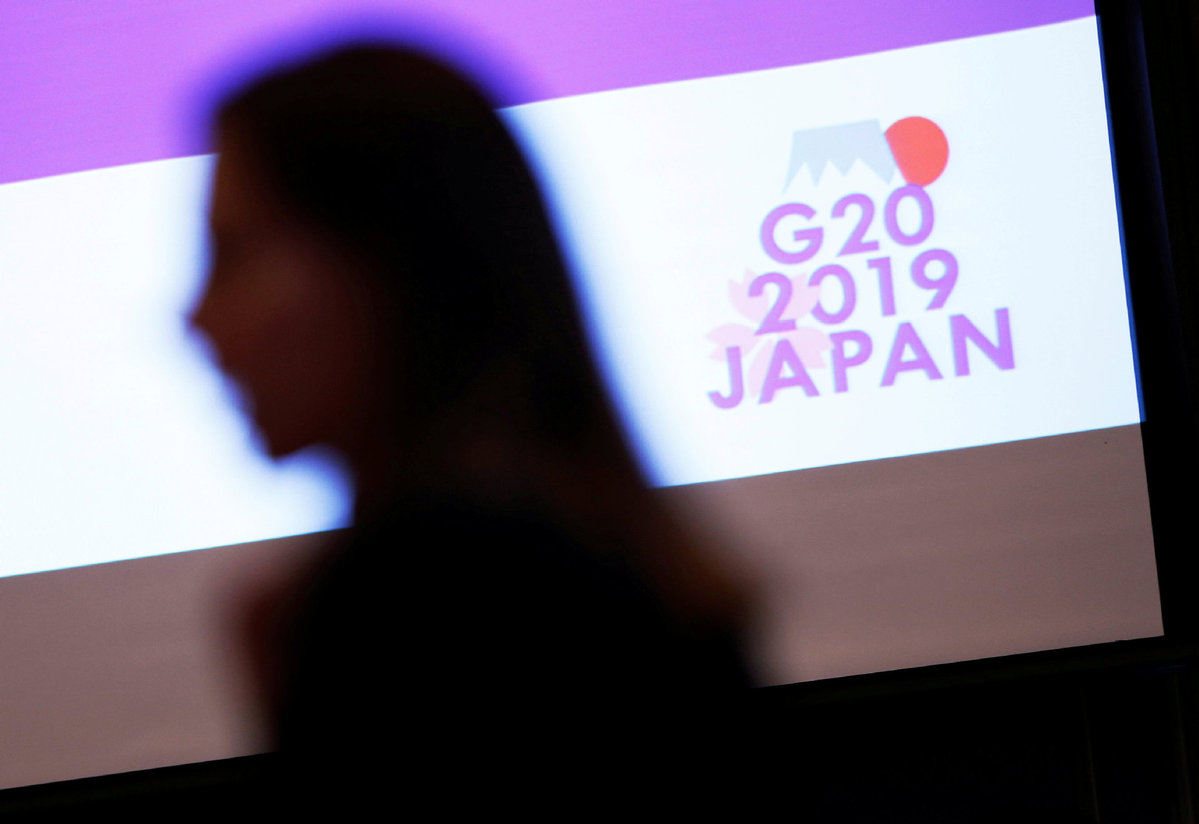 China hopes to work with all parties to boost the confidence of the international community in world economy and multilateral cooperation at the upcoming G20 summit in Osaka, said top Chinese diplomat in Japan.
Kong Xuanyou, Chinese ambassador to Japan, made the remarks on Tuesday during an interview with Japanese newspaper Yomiuri Shimbun.
"The Osaka summit is going to be held at an important time point when the world economy is facing increasing downward pressure and uprising uncertainty," Kong said, "Meanwhile, unilateralism and protectionism had brought adverse effects on the international order, the multilateral trading system and resulted in a fall in global market confidence."
"Given that, China is willing to work with all parties to boost confidence in world economy and multilateral cooperation and also hopes that Japan, as the chair country of the summit, to play its due role in this front, specifically in promoting multilateralism, safeguarding the multilateral trading system with the World Trade Organization as its core and in building an open world economy," Kong added.
Beijing will continue to provide support to Tokyo in hosting the summit, participate in relevant discussions constructively and contribute more to the success of the summit.
Concerning the economic and trade relations between China and Japan, Kong said the two countries' economies are highly complementary, closely related and have common interests in safeguarding multilateralism and free trade system.
"Both China and Japan are beneficiaries of the international free trade system. China and Japan have the responsibility to work together to maintain an open world economy and a free trade system," Kong said.
"China and Japan should not only be the 'anchor' but also the 'propeller' of the world economy. We should actively advocate free trade, jointly safeguard multilateralism, and contribute more to building an open world economy," he added.
Kong said past experience had proved that when facing important issues and challenges, if China and Japan can maintain a consistent position,
"It will have significant positive impact on regional stability and development".
"China always attaches importance to China-Japan relations and attaches importance to improving it," Kong said, adding that the two countries should learn from each other to achieve common development.
Kong said China had been dealing with its development issues through its own efforts while learning from Japan's experience and lessons at the same time since the beginning of the reform and opening-up, however, after 40 years of development, China also had its cutting-edge areas.
"In some areas, China has already surpassed Japan. Both sides should strive to adapt to this change and learn from each other to achieve common development," he said.