Ericsson, Nokia secure key 5G contracts in China
Share - WeChat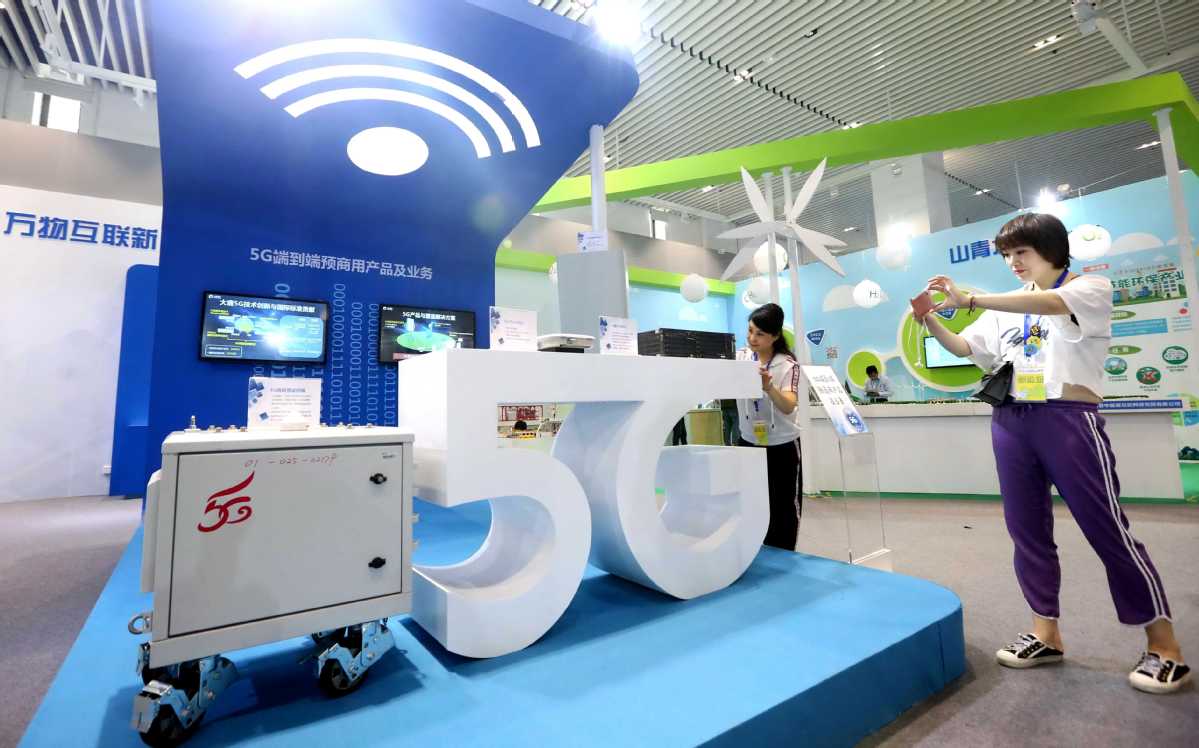 European telecom equipment makers Ericsson and Nokia are wining key 5G contracts in China, a move that analysts said showcases the country's open attitude to all international players when rolling out the superfast technology.
The news came after China Mobile, the world's largest telecom operator by mobile subscribers, announced it has awarded its first round of 5G network equipment contracts worth around $2 billion.
China Mobile procured 153 units of MME telecom equipment from Swedish company Ericsson, which account for 34 percent of the company's procurements. Nokia provided 56 units, accounting for 12 percent.
When it comes to SAE telecom equipment, Ericsson provided 231 units, accounting for 34 percent of China Mobile's business, with Nokia offering 60 units, equivalent to around 9 percent of the overall procurements.
The move came as China Mobile accelerates steps to construct the fifth-generation wireless technology shortly after it won a 5G commercial license. The company aims to offer 5G commercial services in 40 cities by September.
The significant share of Ericsson and Nokia in China Mobile's procurement plans highlights that China delivers its promises of sticking to international cooperation, analyst said.
The Ministry of Industry and Information Technology, the country's top telecom industry regulator, said earlier this month that it welcomes foreign enterprises to actively participate in China's 5G network construction and application promotion.
Markus Borchert, president of Nokia China, said in a reply to China Daily that "The cooperation with multi-national companies is highly recognized by the Chinese government, which makes us more confident in the healthy, steady and sustainable development of China's 5G industry."
His comments were echoed by Lv Tingjie, a professor at the Beijing University of Posts and Telecommunications. Lv said China welcomes competition in 5G rollout, for it knows well that competition from foreign companies helps lower costs.
"That contrasts the attitude of the US government, which banned Chinese companies from its 5G network deployment," Lv said, adding that China's sprawling multi-billion telecom market will bring big opportunities to foreign companies.
China granted four licenses to telecom carriers on June 6, marking the official kick off of the 5G era in the country. It also marked an accelerated push by China to apply 5G, for its previous plan was to commercialize the technology in 2020.
The next-generation tech is expected to be at least 10 times faster than 4G, and its huge capacity to connect things will enable smart factories, self-driving vehicles and other applications.
A string of foreign companies, including Nokia, Ericsson, Qualcomm and Intel, have already participated in three phases of technical tests organized by China to get their 5G products and solutions ready for commercial use in the country.