How shrimps may aid national defense
Share - WeChat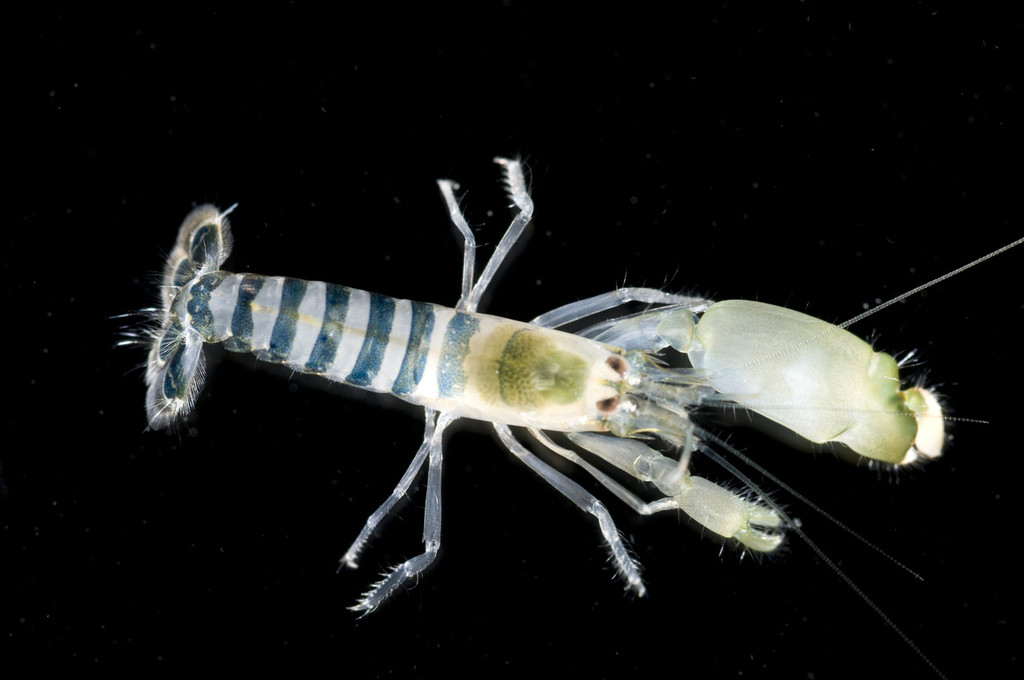 National defense is understandably a hot topic and underlines the backbone of secure economics and politics for countries all over the world.
The use of animals to aid in the national security of their country is also a longstanding subplot of world history, with dogs and horses commonly used for such things as trail-finding and transportation. So strong is the relationship that we have with such animals, that in the US army, military dogs are sometimes given an official rank that is one notch higher than that of their owners, as a sign of respect and to prevent abuse from their handlers.
Just because it is now the 21st century, this does not mean that animals have lost their utility in a world that they now share with rapidly developing human AI and advanced deep-ocean sonar technologies.
And with countries including the United States and Russia all in the race to build undetectable submarines and better underwater drones, scientists are finding friends in unlikely places to help keep tabs on this aquatic arms race.
Research institutions including the University of Maryland Center for Environmental Science and various government initiatives have offered a number of ways in which the behavior of specific ocean species can alert us to the intrusion of military vessels at sea. For example, large schools of fish may react differently to how they would normally without the present of such specific manmade objects. It could be possible to analyze their varying movements or particular sounds that they make. In a more striking form, schools of single-celled bioluminescent organisms may also be able to send visual signals and also detect telltale signs of an electric motor, or its magnetic signature.
Perhaps most peculiarly, some companies are looking into utilizing snapping shrimp (commonly found across the world's oceans) to create a form of living sonar. Snapping shrimp continuously snap their jaws together while hunting, to stun fish, and when they do so, they are extremely loud. The underwater shockwaves can reach a deafening 218 decibels. A bull African elephant at most, only musters 117 decibels. These loud snapping sounds conveniently cover the ocean floor, and, just like a conventional sonar system, by measuring the time it takes for the sound to return after bouncing off an object it is possible to see how far something is away, as well as its shape and size.
Alison Laferriere, a scientist with the defense company Raytheon BBN Technologies, said: "The idea is that the sounds that the shrimp create would travel to the object, reflect off of it and we would be able to detect it at our sensors. The sound the shrimp make is incredibly loud, around 190 decibels at close range. The advantage over traditional sonar is that the shrimp are everywhere on most reefs, and there's no need to power a device to create the sound waves. A system of hydrophones strategically placed on reefs would be able to simply pick up sounds for analysis."
The multitude of sounds coming from the ocean raise another important issue. This living "ocean soundscape" as dubbed by Alison exposes just how vibrant and diverse our seas are. Life is abundant in our oceans, and while we can use them to our advantage in solidifying national defenses, the very fact that we can do this shows just how special our aquatic natural environments are, and that we should preserve them for years to come for future generations: if not for environmental reasons, then for the new emerging prospect of them helping maintain our future national security.
Most Viewed in 24 Hours
China Views