Chinese mobile internet use soars
Share - WeChat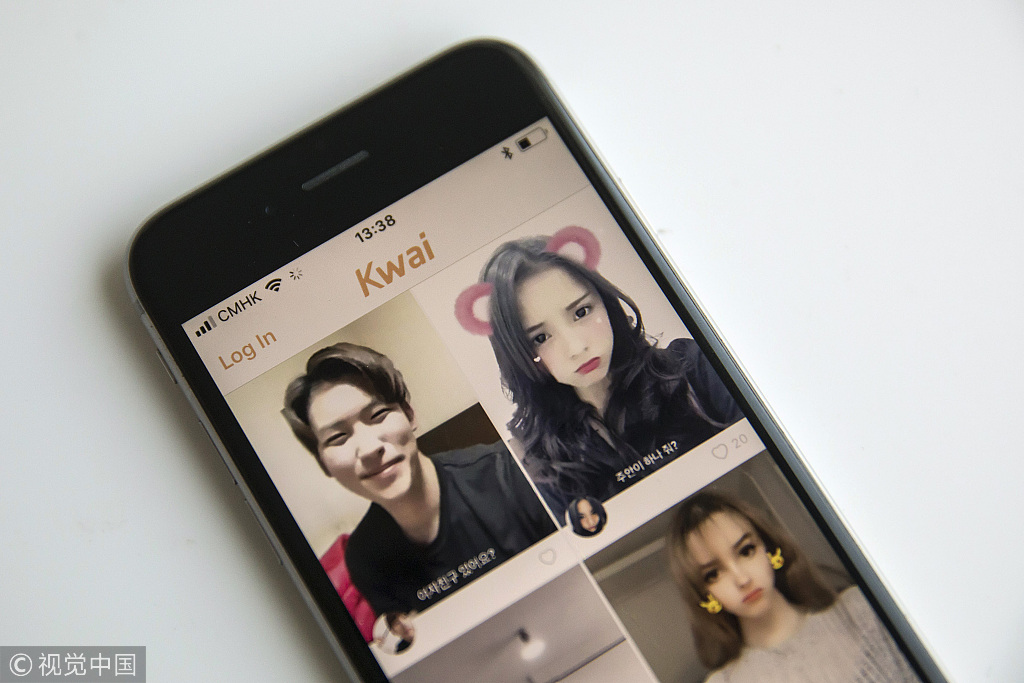 China has risen rapidly in the mobile internet industry with the number of mobile internet users reaching 820 million in 2018, up 9 percent year-on-year, driven by the explosive growth in the short video market, an internet trends report said.
The data flow of China's mobile internet surged 189 percent last year compared with the same period in the previous year, with growth rate accelerating year by year, said the much-anticipated annual report of Mary Meeker, a partner at venture capital provider Kleiner Perkins Caufield& Byers.
Up to April 2019, Chinese internet users spent more than 600 million hours watching short videos per day on average, Meeker, a US venture capitalist and former Wall Street securities analyst whose primary work is on internet trends and new technologies, said in her report.
Kuaishou, a short video platform favored by people living in third and fourth-tier cities, has over 200 million daily active users by April 2019, compared to around 100 million in April 2018.
Kuaishou has cooperated with third-party e-commerce services like Taobao run by Alibaba Group Holding Ltd, and mobile e-commerce platform Youzan, which is backed by Tencent Holdings Ltd.
Games have driven the transformation of payments, e-commerce, retail, education and other industries, the report said. "Tiao Yi Tiao" or "Jump Jump", a mini-game accessible within the social networking application WeChat developed by Tencent has helped the internet giant to create its ecosystem of mini-programs.
In addition, online shopping via livestreaming videos can bring about a personalized and interactive experience, as well as boost the repeat purchase rate, the report said.
The report noted that China is catching up as a hub for the world's biggest internet companies. The country is home to seven of the world's top 30 tech giants, including Alibaba, Tencent, Meituan-Dianping, JD, Baidu, NetEase and Xiaomi.
Statistics from the China Netcasting Services Association showed China's short video market increased 744.7 percent year-on-year to 46.7 billion yuan ($6.8 billion) in 2018. Total short video users in China stood at 648 million last year, accounting for 78.2 percent of the country's overall online population.
Entertainment and social interaction are the main functions of short videos, and along with the commercial use of 5G technology in the future, the online audio and visual industry will usher in a historic opportunity to make a breakthrough, said Zhou Jie, deputy secretary-general of the association.
Zhang Xintian, an analyst from market research company iResearch, said the current cooperation between short video platforms and e-commerce websites is an exciting commercial model as these platforms play an obvious role in guiding traffic to e-commerce websites.
Ma Shicong, an analyst with Beijing-based internet consultancy Analysys, said young mobile users are generating a growing demand for short videos, as their free time tends to be fragmented and short.
"However, most of the apps will not make profits in the short term, as the early investment is huge. They generate incomes through advertisement revenue, membership fees and other value-added services," Ma added.