SCO will focus on how to meet global, regional challenges
Share - WeChat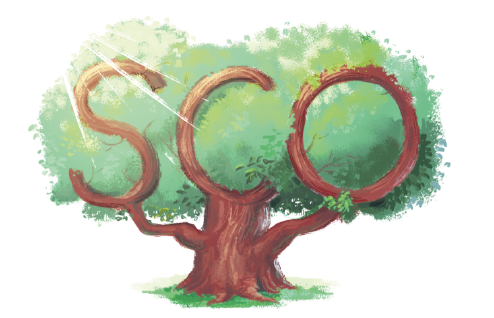 The two-day Shanghai Cooperation Organization summit beginning on Thursday in Bishkek, Kyrgyzstan, will further propel the development of the regional organization, as the member states are expected to focus on five important issues, in order to meet the challenges created by turbulent global and regional situations.
First, after admitting India and Pakistan as full members in 2017, the SCO has been making increasing efforts to expand multilateral cooperation in a bid to solve global and regional problems. Notably, international and regional structures are undergoing profound changes, not least because of the unilateral and protectionist moves of the United States and some other economies. In fact, the US' reckless actions to maintain its hegemony have harmed not only the global economy but also international relations.
To counter such threats, the SCO members have to maintain high-level communication and therefore should reiterate their support for multilateralism at the Bishkek summit while making efforts to safeguard the multilateral trade system and improve the world order.
Second, President Xi Jinping highlighted the importance of global governance and building a community with a shared future for mankind at last year's SCO summit in Qingdao, Shandong province. And since the inclusion of the two new members has made the SCO the world's largest trans-regional organization in terms of population, land area, and economic and resource potential, it should be in a position to play a big role in improving the world order and global governance system.
Therefore, the SCO should explore new types of cooperation and security mechanisms, promote a fairer world order, and take measures to protect its members' core interests. And since the SCO is an organization of emerging and developing economies, its members should make joint efforts to promote multilateralism and democratize the global governance system.
Third, the prior discussions among SCO ministers and experts will help the SCO leaders to focus on fields such as security, diplomacy, national defense and culture at the Bishkek summit, as the SCO's main task is to fight terrorism, separatism and extremism, maintain regional peace and stability, strengthen joint law enforcement and military exchanges, and take steps to promote trade cooperation.
The SCO members will also discuss how to strengthen the Shanghai Convention on Combating Terrorism, Separatism and Extremism, and make concerted efforts to prevent terrorists from infiltrating their countries and to fight transnational crimes.
On the economic front, they will expedite negotiations on agreements to facilitate trade and regional connectivity, and study the feasibility of reaching a free trade agreement and establishing an "SCO development bank".
Fourth, historical and cultural disputes can become an obstacle to cooperation among the SCO members. An apt example of such a dispute is the one between India and Pakistan, especially in relation to Kashmir, which intensified earlier this year.
To resolve such disputes and develop mutual understanding and respect, the SCO members should choose their own development paths and refrain from interfering in each other's internal affairs while maintaining regular communication and expanding cultural cooperation and people-to-people exchanges.
In fact, the Bishkek summit is expected to deepen cooperation among SCO states in areas such as education, science and technology, environmental protection, healthcare and sports.
And fifth, almost all the SCO countries have participated in the China-proposed Belt and Road Initiative. And most of the SCO countries' leaders attended the Second Belt and Road Forum for International Cooperation in Beijing in April and agreed to make efforts to align the Belt and Road Initiative with other regional development plans. Which will help the SCO leaders attending the summit to discuss how to promote an open global economy, the Shanghai Spirit and the Silk Road spirit, and how to deepen cooperation so as to achieve high-quality economic development, build a favorable environment for trade and safeguard national and regional security.
The author is executive director of China Center for SCO Studies. The views don't necessarily represent that of China Daily.
Most Viewed in 24 Hours
China Views