G20 officials pledge to protect global growth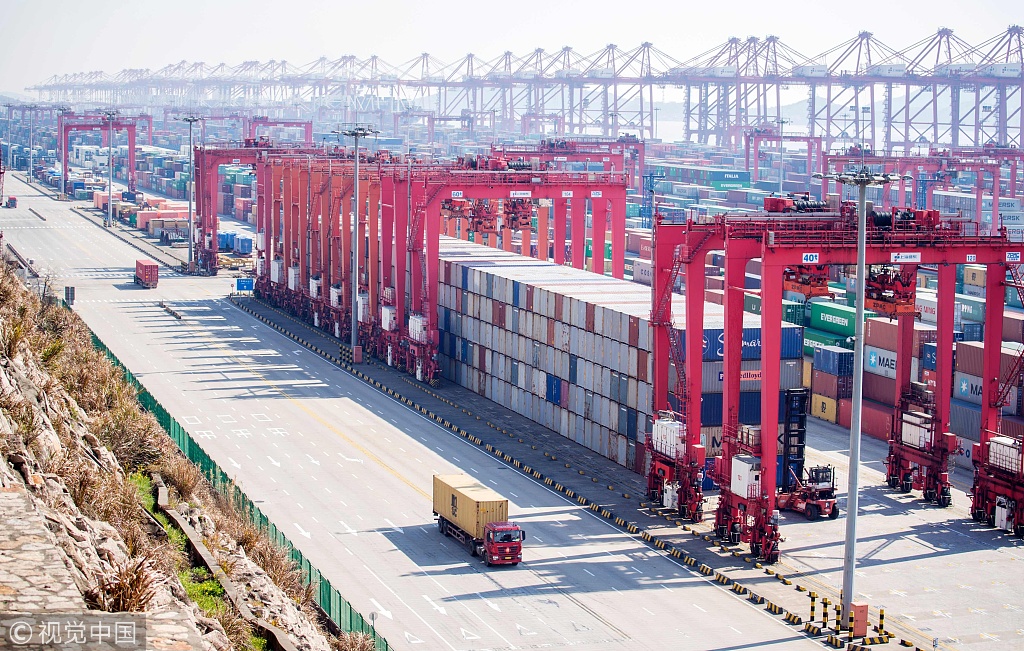 FUKUOKA, Japan — Finance ministers and central bank chiefs from the Group of 20 major economies wrapped up a meeting in Japan on Sunday with a pledge to use all the policies they can to protect global growth from disruptions due to trade and other tensions.
The G-20 finance leaders said in a joint communique that risks from trade and geopolitical tensions were "intensifying".
"We will continue to address these risks, and stand ready to take further action," the statement said. "We reaffirm our commitment to use all policy tools to achieve strong, sustainable, balanced and inclusive growth, and safeguard against downside risks."
Global growth appears to be stabilizing and is expected to pick up later this year and next year, the statement said.
But there was an evident rift between most participants in the meeting and the United States, which has shifted away from support for tackling issues in multilateral forums such as the World Trade Organization in favor of a country-by-country "America First" approach.
"The principal threat stems from continuing trade tensions," said Christine Lagarde, managing director of the International Monetary Fund, adding that the IMF estimates the tariffs could reduce the level of global GDP by 0.5 percent in 2020, or about $455 billion.
"To mitigate these risks, I emphasized that the first priority should be to resolve the current trade tensions — including eliminating existing tariffs and avoiding new ones — while we need to continue to work toward the modernization of the international trade system," Lagarde said.
At the meeting of trade and economy ministers in Tsukuba, a government research hub, the officials endorsed a similar set of recommendations, while also issuing a mild call to "handle trade tensions and to foster mutually beneficial trade relations".
"We strive to realize a free, fair, nondiscriminatory, transparent, predictable and stable trade and investment environment, to keep our markets open," they said. "We recognize our business community's call for the G20 to continue supporting the multilateral trading system."
They also agreed to compile common rules to close loopholes used by global tech giants such as Facebook to reduce their corporate taxes.
Facebook, Google, Amazon, and other large technology firms face criticism for cutting their tax bills by booking profits in low-tax countries regardless of the location of the end customer. Such practices are seen by many as unfair.
The new rules would mean higher tax burdens for large multinational firms but would also make it harder for countries like Ireland to attract foreign direct investment with the promise of ultralow corporate tax rates.
"We welcome the recent progress on addressing the tax challenges arising from digitalization and endorse the ambitious work program," the statement said.
"We will redouble our efforts for a consensus-based solution with a final report by 2020," it added.
Meanwhile, the ministers reconfirmed their commitment to refraining from competitive currency devaluations in order to gain an unfair trade advantage.
They also pledged to increase their efforts to combat money laundering and funding of terrorist groups.
XINHUA—AP—REUTERS