China's subway network reaches 4,600 km
Share - WeChat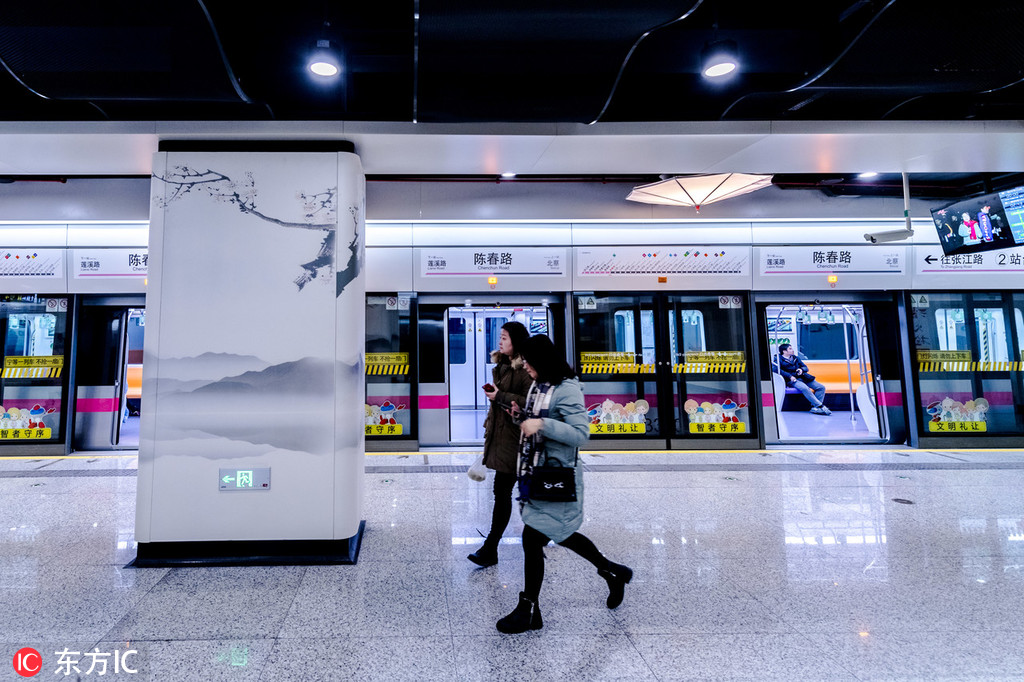 China's metro system has seen burgeoning growth over the past decades, with up close to 4,600 kilometers built since the country's first subway line opened in Beijing back in 1969, according to the 21st Century Business Herald.
Currently, 33 Chinese cities have subways, of which 21 entered the rail transit era in the last 10 years, the newspaper said.
Shanghai led all other Chinese cities with operating mileage of 669 kilometers as of June 6 this year, followed by Beijing and Guangzhou, with 617 kilometers and 473 kilometers.
Shenzhen's 285 kilometers of operating mileage won its fourth spot, but the figure lagged far behind the first three, while narrowing the gap with cities such as Wuhan, Chengdu and Chongqing, the newspaper added by compiling relevant data.
As a whole, 13 out of the 33 cities ran lines exceeding 100 kilometers in the same period.
On the total length in planning, Beijing, Shanghai and Guangzhou all will build subways covering more than 1,000 kilometers, and Shenzhen, Wuhan and Chengdu plan to reach 800 kilometers.
However, the financial situation in operating these urban rail networks was not satisfactory. While over 600 billion yuan ($86.69 billion) invested into the sector in more than 30 cities last year, only a few cities managed to break even, according to the 21st Century Business Herald.
Data from 28 cities showed that the ratio of revenue and expenditure stood at 78 percent in 2018 after increasing 8 percentage points from the previous year. Only four cities — Hangzhou, Qingdao, Shenzhen and Beijing — achieved balance last year, and the rest of 24 cities operated at loss.
In the meantime, April data showed that six out of 29 cities, including Kunming, Ningbo, Xiamen and Guiyang, received less than 7,000 visits per kilometer for each day, below the 7,000-visit bottom line required by the National Development and Reform Commission, the nation's top economic planner, as early as 2015.