Coming-of-age romantic film set for release
Share - WeChat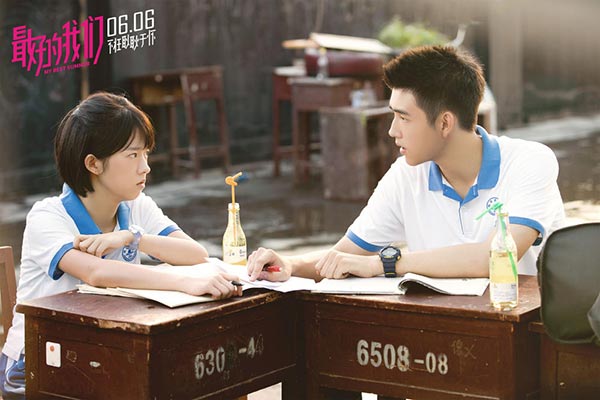 There are moments in adolescence when you instantly fall in love with someone.
That is what happens at the beginning of My Best Summer, a coming-of-age romance which will open across domestic theaters on June 6.
At first glance, Yu Huai, a champion of a national physics competition, has a crush on Geng Geng, when they meet in a crowd to see if they are enrolled by Zhenhua High School, a school in Wuhan, in Hubei province.
The film's story, adapted from a novel penned by writer Liu Wanhui, better known by her pseudonym Bayue Chang'an, is a bittersweet romance of the two young people, respectively played by Chen Feiyu and actress He Landou.
Recently, the cast and crew showed up in Beijing for a premiere, gathering a dozen of celebrities including Chen Feiyu's mother, renowned actress-producer Chen Hong. Before the Beijing promotional event, the cast and crew toured to 18 cities to test screen the film to around 20,000 people.
Most Popular