Interactive technology refines education process
Share - WeChat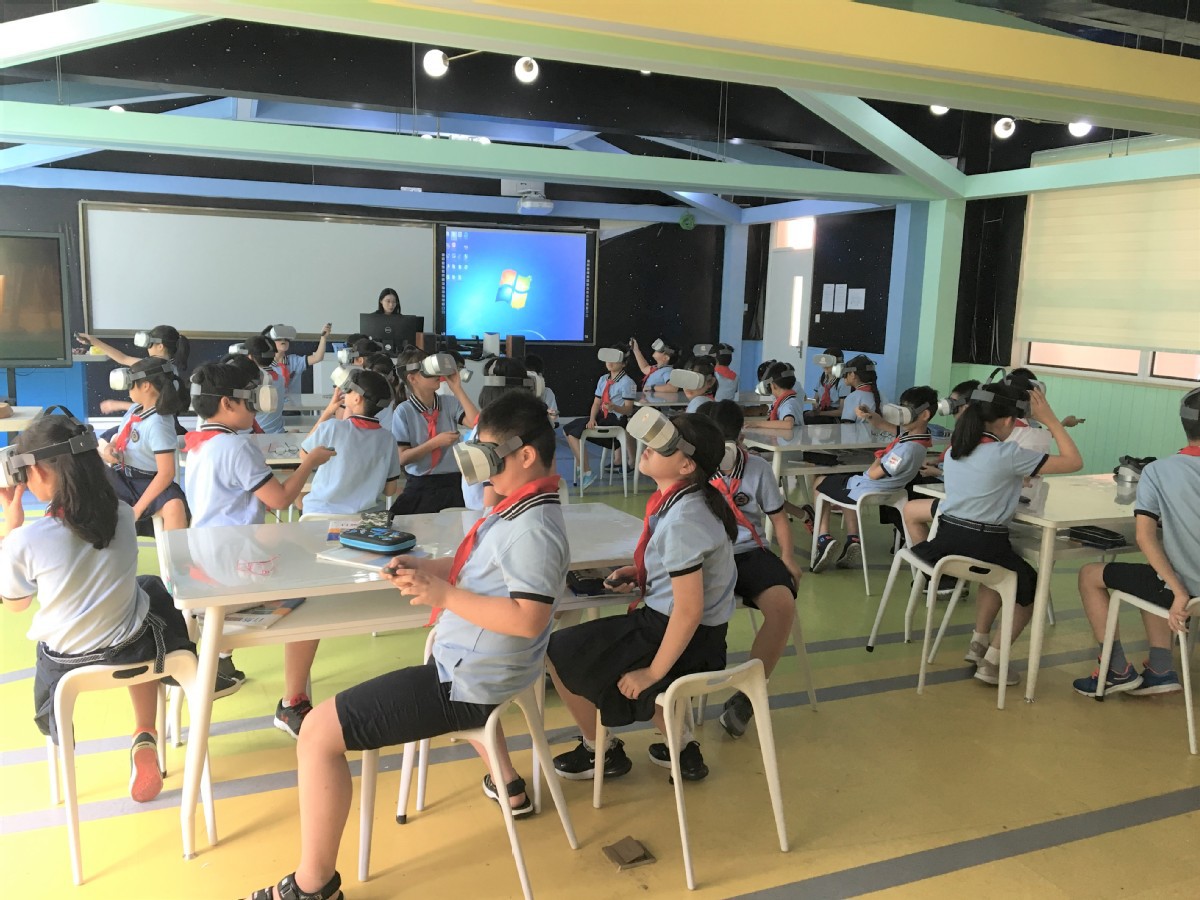 Increasing public access to new educational tools, integrating artificial intelligence in schoolwork and administration, and training teachers and students to become more proficient with the technology are crucial for the success of AI-infused education, experts said.
During the International Conference on Artificial Intelligence and Education in Beijing last month, Chen Baosheng, minister of education, said the use of AI technologies in education can fundamentally change the spatial and time requirements, as well as the supply of educational resources.
"This allows the creation of large-scale, personalized, multifaceted education for people," Chen said, adding that China is investing a wealth of resources and manpower to make the goal a reality.
The country is also building 100 State-level virtual reality education centers to teach scientific knowledge and skills, he said. By the end of next year, authorities plan to start building 10 demonstration zones to showcase the latest innovations and practices of AI-integrated education.
Zhang Yi, founder and CEO of Zhangmen, a provider of online tutorials for students from kindergarten through 12th grade, said AI technologies have been used in major educational applications in the past three years, from personalizing courses to evaluating students.
For example, Zhang said his company has an AI tutor that can interact with students to gauge their weak points and generate specific tests to fill the knowledge gap.
The company also has a calligraphy-recognition system that can automatically grade a student's homework and proficiency.
"AI can help teachers handle low-value, repetitive labor such as grading assignments, allowing them to focus more on optimizing their lessons and paying closer attention to students' performances," he said.
AI can tutor and test students on general and relatively simple knowledge so teachers can play a more advanced educational role.
"This will require teachers to have greater mastery of their subject," Zhang said.
Li Linxuan, a 16-year-old high school student who uses Zhangmen, said when she first used the platform, the teacher conducted an initial evaluation and then gave her five questions.
"I was so surprised, because I just didn't know how to answer them," she said, adding that the teacher said the questions had been chosen specifically to highlight her weaker knowledge points.
Zhang Bangxin, chairman and CEO of Tomorrow Advancing Life Education Group, a provider of after-school tutoring services, said AI is also teaching children basic English in regions where foreign teachers are scarce and local teachers may not have the best pronunciation.