Special train carries students to their gaokao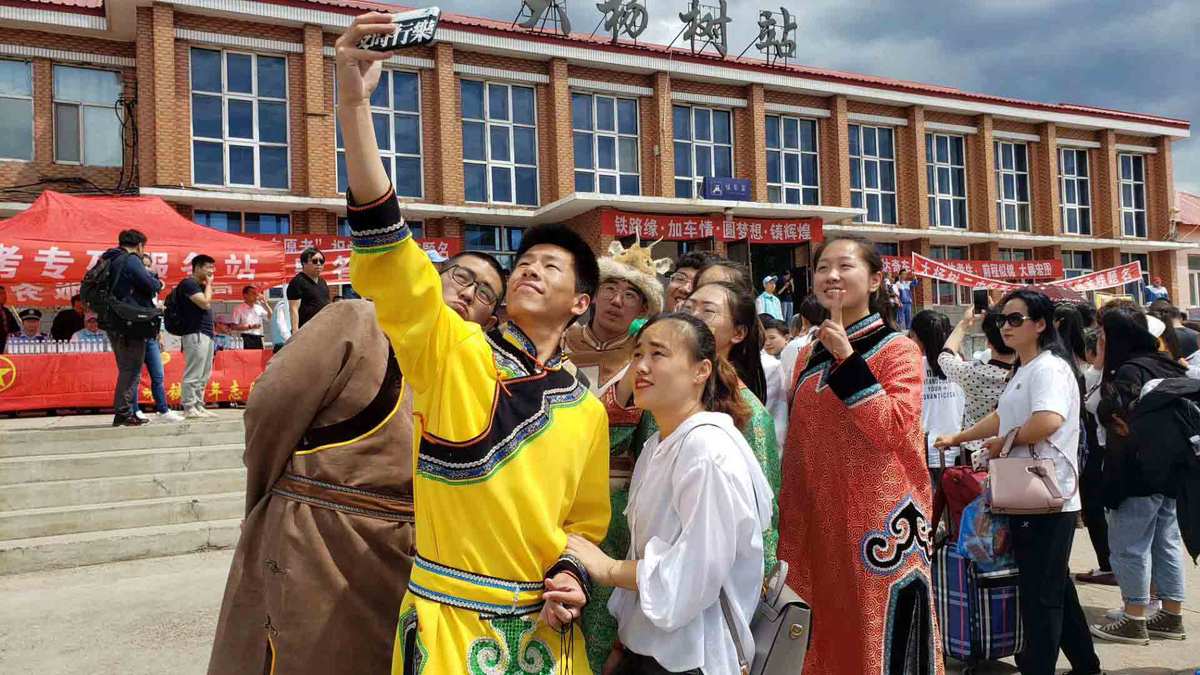 A special train carrying more than 500 senior students arrived at Alihe, a town on the border of Inner Mongolia autonomous region and Heilongjiang province, on Wednesday afternoon.

Starting from Dayangshu town, the service has run each year since 2003, transporting students to their nearest test center for the national college entrance examination, known as the gaokao.

Dayangshu lies in the southern part of Inner Mongolia's Greater Hinggan mountain range and is inhabited largely by people from the Oroqen, Daur and Ewenki ethnic groups.

The town is too small for its own test center, so students travel to Alihe for the exam, which this year starts on Friday.