Caterpillar bullish on China market
Share - WeChat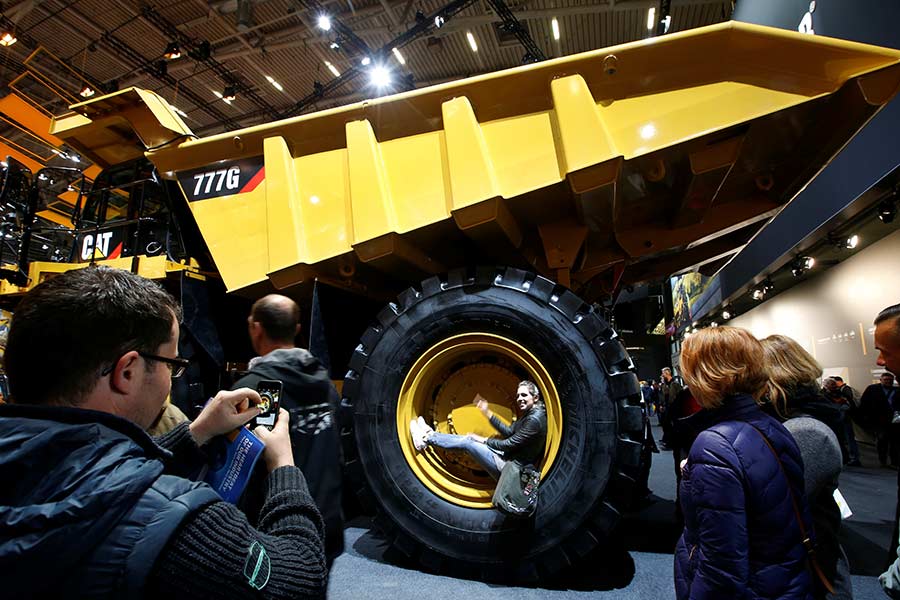 US construction machinery giant charts plan to launch more new products, services
US construction machinery giant Caterpillar Inc believes there are good long-term prospects in the China market and the company plans to launch more products and services for local customers, a global executive said.
Ramin Younessi, Caterpillar group president for construction industries, told China Daily that the US-based company is "very committed" to China and has a strong team for the long run in the market.
"As a global company, we believe in free trade," Younessi said when asked about his take on the escalation of trade disputes between China and the US. "We are hopeful that global leaders will come to an agreement that's (a) winwin for the US, China and the rest of the world."
His remarks came amid rising concern the intense standoff between China and the United States over trade may dampen the expansion ambitions of companies in each other's market.
Caterpillar is now launching a new series of products and services in China and around the world to satisfy the needs of local customers, Younessi said during the 10th International Infrastructure Investment and Construction Forum.
Through a variety of products, solutions and services, Caterpillar is helping Chinese customers address new challenges in the environment, safety, efficiency and productivity while pursuing sustainability goals, Younessi said.
Caterpillar has redesigned certain types of excavators to improve operator safety and comfort, increase efficiency, and lower maintenance costs. It also offered solutions using digital technology and aftermarket services to unlock operating efficiencies in construction.
Caterpillar reported sales of its construction industries segment in the Asia-Pacific region fell 4 percent in the first quarter of 2019 compared to the same period last year.
In China, the company's market share declined after strong growth in recent years, Younessi said. But he expects the construction business in China to perform well this year.
"The market forecast for this year versus last year for construction in China appears to be up. So we think the market this year will be bigger than last year, and we intend to participate in that," Younessi said.
China's construction machinery manufacturing industry was confronted with a recession between 2012 and 2016, as market demand fell. After expanding for nearly two-years, the sector's growth started to slow last year.
Qi Jun, president of China Construction Machinery Association, said at a recent conference the industry's growth in China is expected to remain stable in 2019.
The Chinese government's reduction in value-added tax has benefited the manufacturing, construction, and transportation sectors, which in turn can help underpin the construction machinery industry, Qi said.
A research note prepared by China International Capital Corp forecast the construction machinery sector would remain steady this year as measures to stabilize the sector are being rolled out.