A show of gratitude
Share - WeChat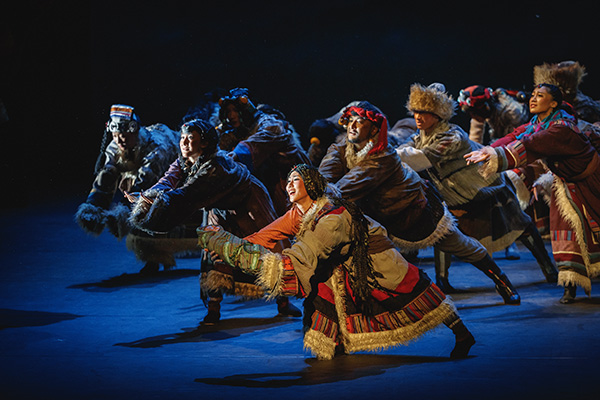 A dance drama honors the people who lost their lives constructing the railway linking Qinghai and Tibet, Zhang Kun reports in Shanghai.
Wang Ge sat for a whole afternoon at a graveyard along the railway between Qinghai and Tibet. He ultimately decided to tell the stories of the people who died during the construction of this vital lifeline.
Wang is the director of the dance drama, The Railway to Tibet, one of the 51 productions performed during the 12th China Art Festival running in Shanghai from May 15 to June 2. Two performances of the play were staged at the Shanghai Poly Grand Theater on May 24 and 25.
The original dance drama commissioned by the National Center for the Performing Arts, and produced by the NCPA and the Beijing Dance Drama and Opera (Theater), will compete for the Wenhua Award, China's top prize for professional performing arts that's issued by the Ministry of Culture and Tourism.
Winners will be announced at the closing ceremony of the China Art Festival on June 2.
It took the NCPA three years to create the dance drama, which premiered on July 1, 2018, in celebration of the 12th anniversary of the opening of the railway between Qinghai province and the Tibet autonomous region.
Wang was selected to direct the show. The independent artist initially believed it was impossible to present such a subject through dance, without the use of verbal language.