Cainiao vows to create $7b value for logistics industry
Share - WeChat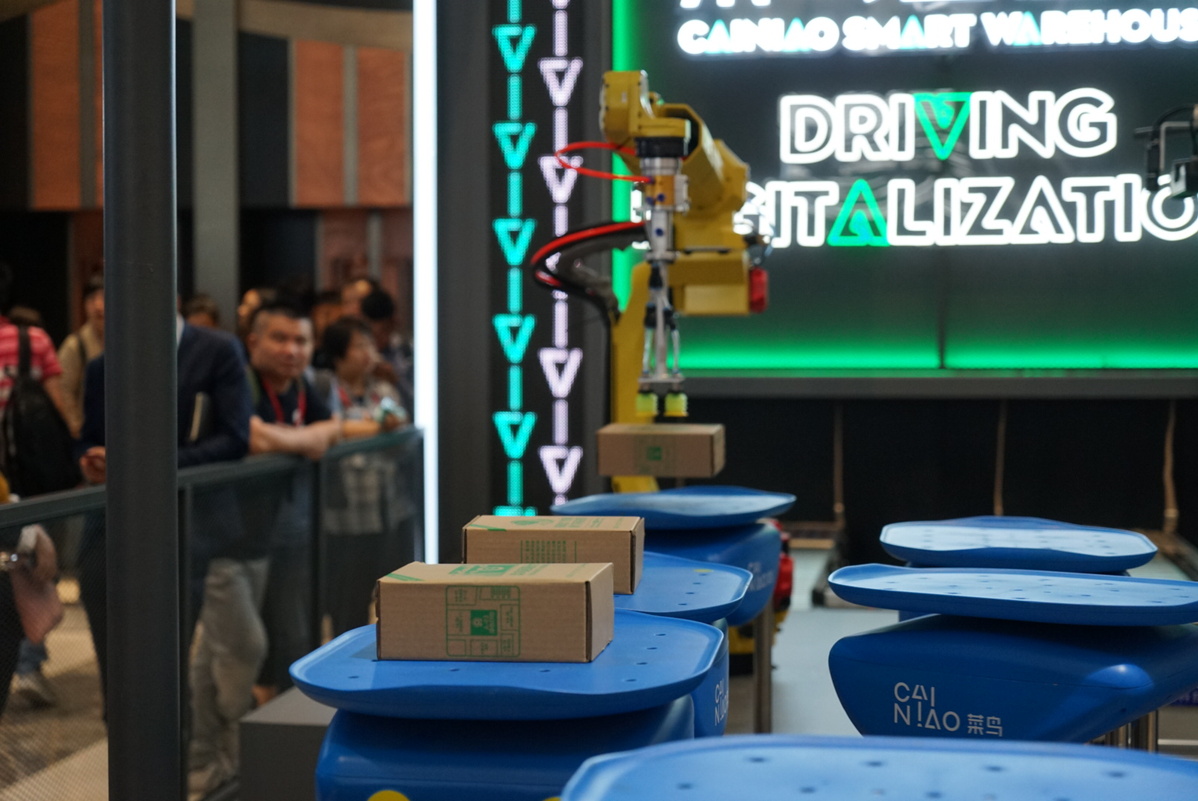 Cainiao Network Technology, the nation's top courier aggregator, pledged to create 50 billion yuan ($7.24 billion) in value for the country's logistics industry over the next three years.
The goal was announced on Tuesday by Cainiao president Wan Lin during the 2019 Global Smart Logistics Summit in Hangzhou, Zhejiang province.
The aim will be mainly met through the adoption of internet of things technologies. Wan said Cainiao plans to connect 100 million smart devices with delivery partners to digitalize and accelerate the entire delivery process.
Two central planks serving such a goal include the setting up of 100,000 pickup stations dubbed "Cainiao Post" and the construction of a residential-area network nationwide in the next three years.
Also in tandem with express delivery partners, Cainiao is looking to transport 1 billion new shipments per year through Cainiao Guoguo, an app that can send and track parcels.
Out of the 50 billion parcels handled in China last year, some 30 billion used Cainiao's e-shipping label, which saves energy and provides simultaneous tracking functions, said Daniel Zhang, CEO of Alibaba Group, Cainiao's parent.